Miniature 3D-printed cars demonstrate working wheels, opening doors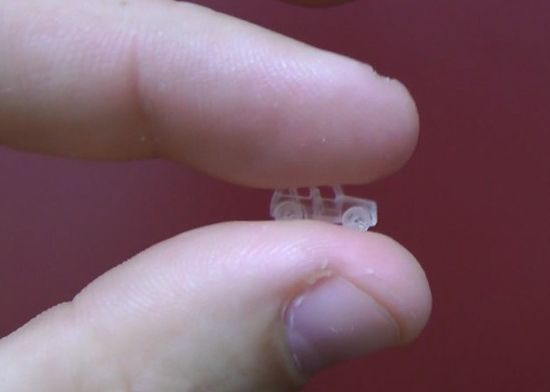 You may have witnessed some of the most wonderful car replicas in the past; however, the tiny 3D-printed cars by David Sun, a Senior Mechanical Engineer at Iris International in California, are sure to amaze you with their unique form and functionality. Printed in 16 micron resolution on the Objet Eden 3D printer, the scaled down cars feature moving wheels and doors that open, of course, but not to greet you.
Made using plastic, the smallest car just measures 2 cm in length, if the 4 cm version is too big to startle you. Presenting minute details, the miniature cars feature a functional mechanism, which make them more attractive than other miniature auto replicas developed in the past. Check out the video to go through little details of tiny 3D-printed cars.
Via: Autoblog
About The Author
Related posts