Bolt bike concept epitomizes the electric two-wheeler of future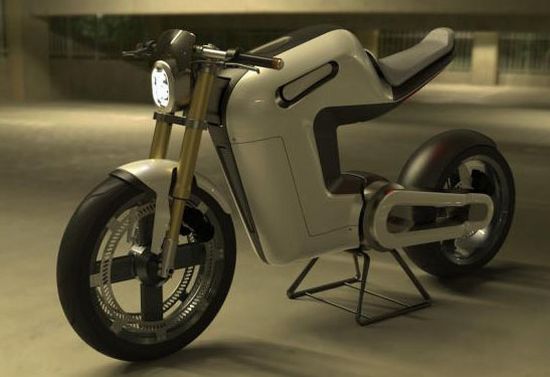 As the need for electric vehicles is becoming ardent in the wake of environment pollution and drying up natural sources of energy, electric two wheelers, apart from four, can play important role for one or two person regular commute. Keeping this thing in mind, designer Niels Caris at springtime has come up with imaginative interpretation of what could be really a great machine to ride in future lanes: Bolt electric bike concept.
As the electric two-wheeler doesn't have fuel tank or engine either, Bolt is an eye catching design of a bike that promises elegant rides without emitting wee bit. Flaunting modern style, the bike has meticulously been designed to give it visually attractive form that epitomizes what the futuristic electric bike should look and behave like.
Via: Tuvie
About The Author
Related posts