Batmobile enters the water with Z Boat
Commissioned by the US art dealer Kenny Schachter, the renowned architect and designer Zaha Hadid has come up with an exclusive boat that seems to emerge straight out of a Christopher Nolan movie to take the sailors on a luxury voyage. Hailed as "Z Boat," the opulent vessel breaks away from the fluid shape and shiny metallic finish of classic boats for a more fragmented, angular design to give it a modern look.
Looking more like a stealth speedboat than a passenger yacht, the 8 meter long liner draws inspiration from the three-wheeled Z-Car to ensure a comfortable sail on high rising waves. Designed in the lines of a Batmobile, the asymmetrical design not just enhances the looks of the boat but allows more seating capacity as well. Finished in black to maintain an exclusive look, the limited edition (12 only) vessel is being manufactured by the French company Shoreteam and is schedule to be available by early 2013.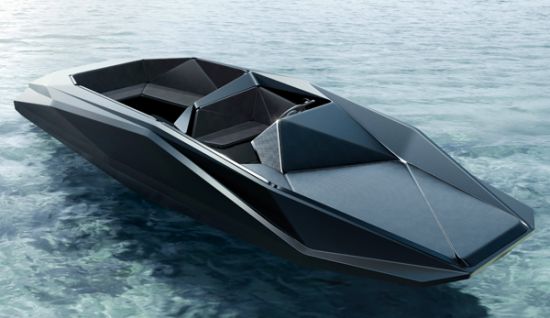 Via: Artinfo
About The Author
Related posts