Harley powered T-bucket roadster is ready to exchange hands on eBay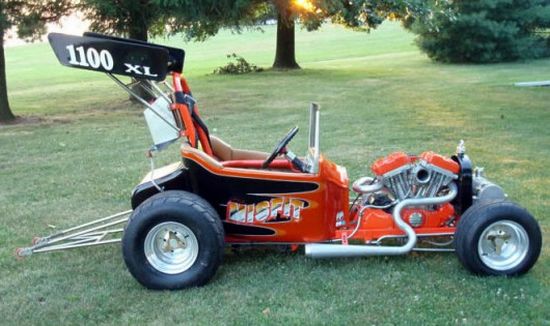 For those of you having penchant for custom built cars and look to own a car with a difference, have a bright chance to own this one-of-a-kind T bucket roadster. Well, you might now be thinking what's so special about this T bucket roadster and yes, however, this roaders comes equipped with 1100cc Harley Davidson Sportster V-Twin engine and runs on dirt track tires.
The single seater roadster seems light, so the engine will propel the vehicle around with ease. The only drawback, however, is you have to drive it around on the roads other than street ones! But the asking price of $9,500 isn't too much to satisfy your crave to own something unique and different.
About The Author
Related posts