Harley Davidson iPod speaker dock binds audiophiles with bike obsession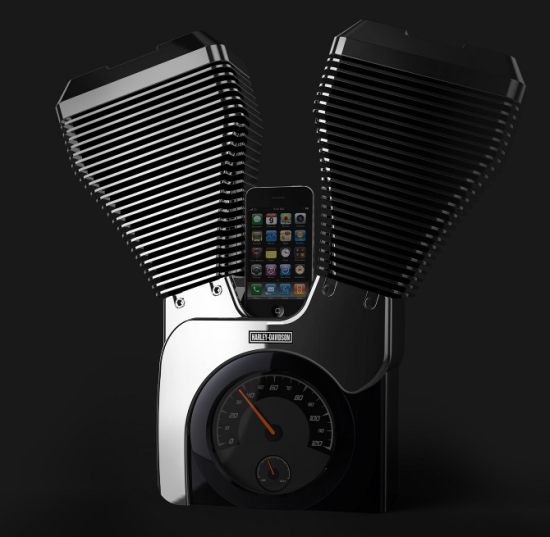 The monstrosity on two wheels, Harley-Davidson, is all about that joy of riding and it commands the respect and praise it gets. However, the exorbitantly high price takes this beautiful machine beyond the reach of many enthusiasts. This is one of the reasons at times for fans to rejoice owing anything Harley. Moreover, apart from being Harley enthusiast, if you're an Apple fanboy too, this Harley-Davidson iPod speaker dock will surely woo you to take one to your living space.
Designed by Woohyeok, the Harley-Davidson iPod speaker dock is inspired by the V-twin engines of the monster motorbike, placed at 45-degree angle between the cylinders, and MPH gauge design. You will find the similar configuration for the iPod/iPhone speaker dock too. Well, before you hear that choppy 'potato-potato' sound of Harley-Davidson motorbike in your living space, all you need to do is to dock you iPhone/iPod and turn the speakers on.
Via: Homechunk
About The Author
Related posts