Full size Lego Ferrari F1 replica seems ready to flex muscles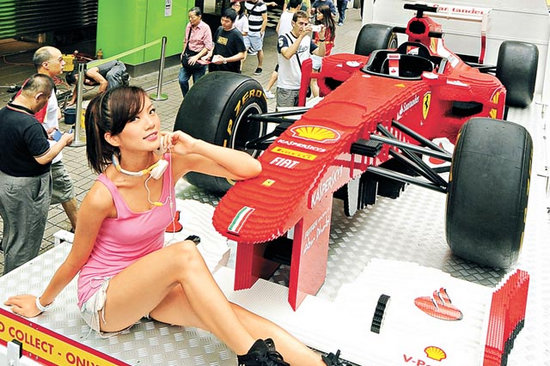 Lego artists won't stop us surprising and I guess there are more amazing creations on the way to feed our eyes. As we have already introduced you with Firefly's Serenity Spaceship and Half-size Rolls Royce Trent 1000 replica made of Lego bricks, here is another spectacular creation. This time, it's a real size Ferrari F1 car made using the Lego Blocks.
In order to create this amazing piece of art that features real tires and seat belt, Ferrari, Shell and Lego have joined force. The team worked for 810 hours to complete the herculean feat. Surprisingly, this built-to-the-details Ferrari F1 car replica weighs 700 kg, which makes it heavier than the real F150 Italia. However, the creators didn't reveal the number of bricks used in the making. They are running a competition instead to let locals guess the no. of lego blocks used in this stunning replica, which seems nothing less than real Ferrari ready to flex its muscles.
Via: Micgadget
About The Author
Related posts