Pagani cars and a man bag to match the style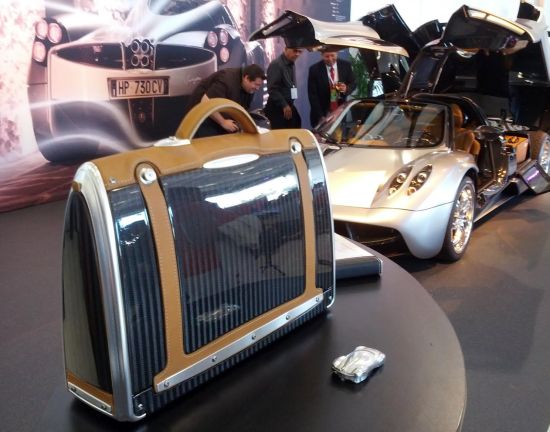 Pagani cars are sheer elegance – be it design or performance. The exotic cars excel on road and are real eye candies. Equally stunning, however, is a Pagani chick man bag from Miami Hit's LeBron James and his LA Laker's rival Kobe Bryant. As a Pagani makes its owner hold his head high in sheer arrogance, the stylish man bag is to match the style and make the owner a real snob.
Inspiration for this stylish bag came from the elegant shapes, design cues, style as well as materials used in Pagani Huarya, priced at a staggering $1.4 million. The material used in the making of the bag include high-end leather, aluminum and, hopefully, carbon fiber. There is no word from Pagani on the man bag, but one thing is quite clear that the brand's products do come with a hefty price tag and this one will surely be for the rich a few.
Via: Carscoop
About The Author
Related posts