Wacky wheels: Eerie Chimera ATV from Russia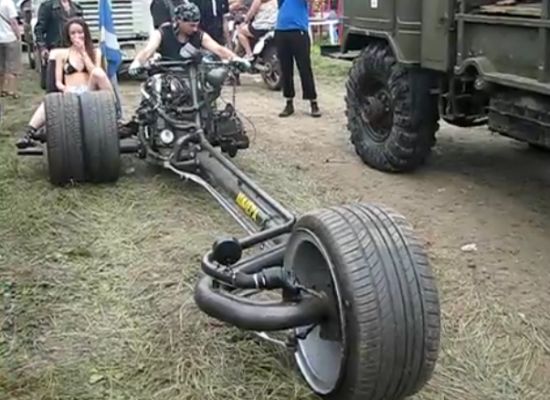 Have you ever thought of what will come out if creativity ever reaches to an incredible level of stupidity? If not, then just have a look at this monster vehicle and you will rhyme with me. The four-wheeled monster vehicle with a seating for two has an odd assembly – a long arm connects front wheel with two oddly placed tires on right and one at the rear.
Built by a Russian, the bizarre vehicle is named as Chimera, which is, as per the Greek mythology, a fire-spitting monster having a goat's body but lion's head and serpent's tail. If a creature like this has ever existed, the vehicle is named aptly and the creator has done a great job to introduce something similar to the auto world. Hit past the jump to check out this monster in action.
About The Author
Related posts