Drum kit sidecar adds musical ecstasy to BMW motorcycle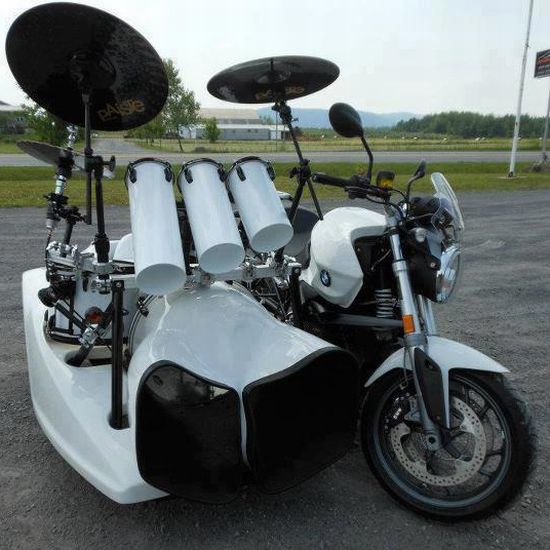 It seems that the creator of this ultimately badass BMW motorcycle custom fitted with full on drum kit sidecar is passionate about biking and percussion and don't wanna miss either at a time. Well, such passions or needs for that matter, every now and then, result in some creations that combine different tastes and become twice as cool as they takes form. The perfect embodiment is right here which makes it a real fun to beat the drum with BMW bike gushing on the road.
Unfortunately, we don't have much information as to who created it and what was the spirit behind this badass creation but only the fact that it was found on Drummer's Database's FB Page and was spotted somewhere in Montreal, Canada. Nevertheless, it's cool, I would add surely and will bind a bike nerd with musical ecstasy.
Via: Walyou
About The Author
Related posts