Preview: Ferrari Le Mans Prototype for 2014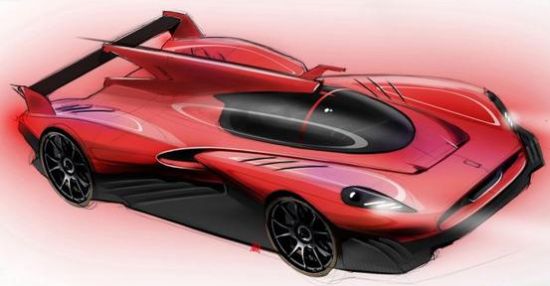 One of the most ferocious and badass Ferrari ever built is 430-based P4/5 Competizione. Ferrari built this Pininfarina designed one-off sports car with styling of P Series from 1960s for the film director and stock exchange mogul, James Glickenhaus. The P4/5 Competizione was really fast and will return to the Nurburgring track on October 27 this year, but not without considerable changes to make it even faster. With this, Glickenhaus and team hopes that it will break the record of 6:51 set by Ferrari powered car earlier. If it wins, it could enter the FIA World Championship Alternate Energy Cup, which they lead in class seven.
However, LMP1 rules for the year 2014 favors the Alternate Energy Cars and that makes the P4/5 Competizione fit to compete. As a result, Glickenhaus and company are looking forward to run an all-new version of P4/5 in the LMP1 class and presents the initial sketches of P4/5 variant. The sketches clearly reveal the sharkfin over the engine cover, the rear wind in full width and angular headlights to add more aggression to the already fierce P4/5 Competizione. The current powertrain consists of 430 Scuderia sourced 4.0-liter V8 engine with a Formula 1-style KERS system rated at 563hp of peak power. Though no spec details has been revealed so far, but we expect something more than this.
Via: Autoguide
About The Author
Related posts