Toy Mini Cooper makes you relive your childhood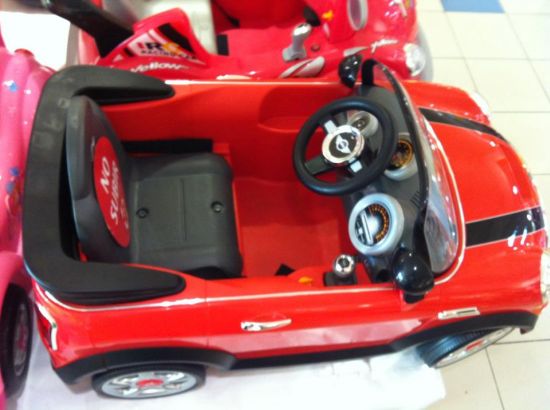 Among many fond memories of your childhood is the first toy car you stepped in and drove around your courtyard or in your living space at times. So, if you want to relive those days through your toddler, here is an amazing toy car that you would love to gift your growing child. What looks like a mini Mini Cooper, the toy car is the cabriolet version with its exterior matching to the original one from BMW.
What makes this Toy Mini cooper really cool and desirable are some of the prominent features that include big speedometer and RPM meters, foldable side mirrors, shining door handles, working headlights and taillights, wheels look cool and everything functions like a real Mini Cooper. Additionally, the gear knob is placed on the right side and it has only one seat placed in the center. Your kid would really love to drive one around.
Via: Malaysiaminilover
About The Author
Related posts