Humberto Ramos' Avengers Artwork on Acura TL makes it a rolling piece of art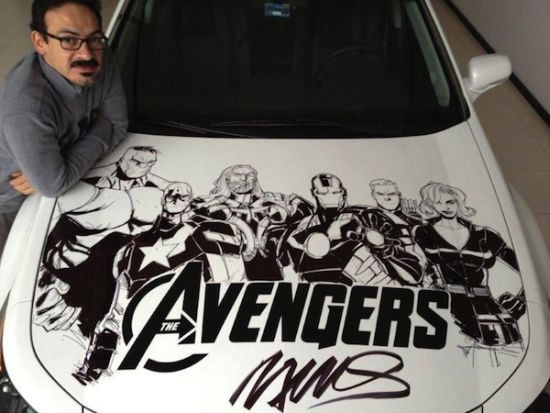 The 2012 blockbuster movie 'The Avenger' isn't just off the memory yet. The movie from the Marvel Studios is an instant hit and remains in the hearts of Marvel Comics superhero team fans forever. Some of the movie freaks who are auto lovers too, might remember the modified S.H.I.E.L.D. Edition Acura TL that agents drove in the film. The Acura TL that we are talking about isn't the one you see in the movie but it's, one must admit, far cooler than a S.H.I.E.L.D. Acura TL.
This one-of-a-kind car is created by comic book creator Humberto Ramos. Acura TL here serves as a canvas for the talented artist Humberto Ramos to draw 'The Avengers' character artwork with hands on the exterior of the car. The awesome Avenger artwork on the exterior of Acura TL is done in an Acura dealership in Mexico in just a couple of days. With distinct style, the black inked Avenger characters are spread all the way from hood to the sides of the white Acura to make it a rolling piece of art.
About The Author
Related posts