The concept of an amphibious vehicle is, as we know not new. There have been a number of designs and variants in the past. From hovercrafts, cars, trucks, buses to bicycles and ATVs, all sorts of amphibious vehicles have been around. The main difference lies in the performance and appearance of the vehicles.
It all starts from a concept and eventually a design is finalized and tested. One of the most successful and widely used amphibious vehicles was Schwimmwagen. The Germans used this 4×4, capable of travelling on land and water, jeep shaped vehicle during the World War II. There have been many modifications and inventions to develop the new age amphibious vehicles.
Inspiration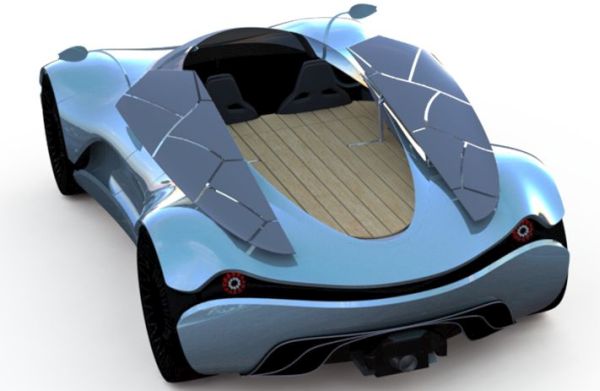 The well-known poet Aesop from Greece became the inspiration for naming the Aesophic luxury amphibious vehicle. You might recall the Aesop's fables that we enjoyed being read to in the childhood. One of the most famous ones was the 'hare and the tortoise'. I have never come across anyone who has not heard this fable.
The design inspiration of this vehicle is in fact a tortoise. Andries van Overbeeke, the designer of the Aesophic, kept in mind a giant tortoise while designing the shell of the car, especially the patterns on the glass roof. Although, when the glass roof of the car opens, it reminds me of the ladybug. May be in the future the car would flap its wings and fly.
The body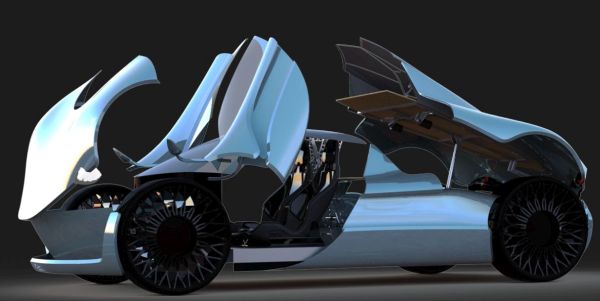 The Aesophic has been conceptualized on the chassis of the Model S. As we know, Model S is a classy offering from Tesla, the electric vehicle manufacturer. The Model S scores high on performance and luxury and is a hit in the US market.
Bagging awards like the 'World Green Car of the year' in 2013. The latest and the best, I guess, award 'Car of the Century' has been blessed upon the Tesla Model S in 2015. Overbeeke definitely chose the right chassis for his fancy car. The wheels of the amphibious car are from Michelin. Known as the 'Tweels', these wheels have an in-built suspension.
The Uniqueness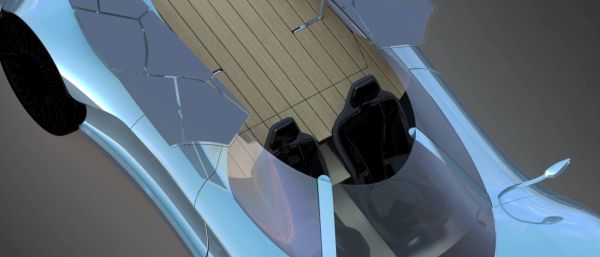 The Aesophic is a unique convertible vehicle, the roof of the car slides back inside, when the rear portion opens. The Glass on the rear of the car opens up to reveal a wooden deck. Imagine the car floating in water and you lying on the wooden deck to enjoy the sun. Yes, the deck is that big. A Weber jet engine would power the vehicle in water.
You get the best of both the worlds in the Aesophic. As of now, we can only dream of owning it. I would wait to sun bathe lying in the deck of the car.
Source : Behance.Net