These are some cars you probably might have heard off and waiting for to get a glimpse. With the latest design and technology, these cars will spin heads and make you long for them.
Hyundai Vision G Coupe concept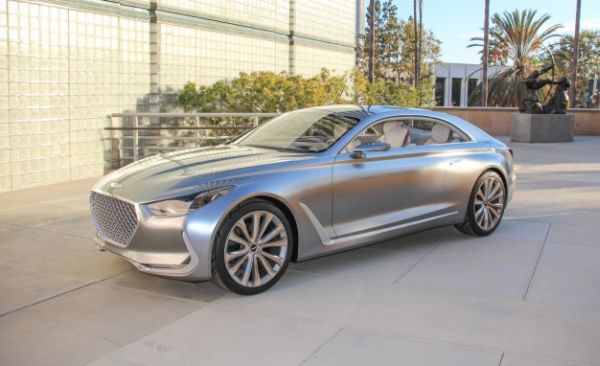 Image Source : CarAndDriver
The coupe is surely a vision of the Korean auto giant's premium offering for the future. You may be familiar that Hyundai's plant in Ulsan is capable of manufacturing 1.6 million cars in a year. You will find Hyundai's cars in more than 193 countries, it's nothing short of a giant.
You can call this coupe a distant cousin of the Astron Martin, the company has emphasized on its sporty design and luxurious interiors. The Vision G coupe is given a 5 liter, V8 engine, which generates an enormous 420 bhp.
BMW 3.0 CSL Hommage R concept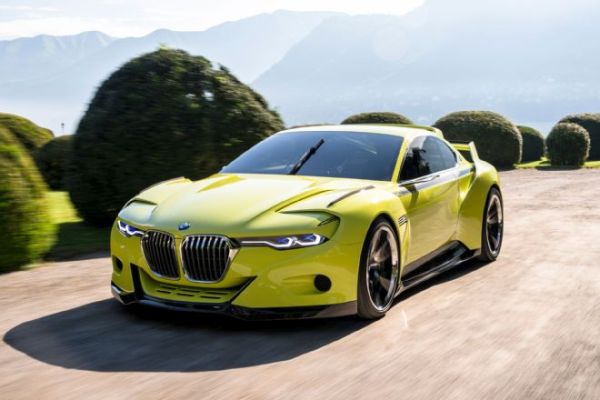 Image Source : AutomobileMag
The recent revelation of the BMW 3.0 CSL Hommage R concept is a racing version with special features. The person on the driving seat will be privileged to wear a suit that comes along the speedster. The speed and engine info will be displayed on the helmet visor, whenever the driver puts both hands on the wheel the special piping in the sleeves of the suit will illuminate.
Though this concept car will not be mass-produced, it's a combination of the beauty and the beast. The future BMW M series would be inspired by the Hommage R concept, which would feature powerful engines and light bodyweight.
Cadillac CT6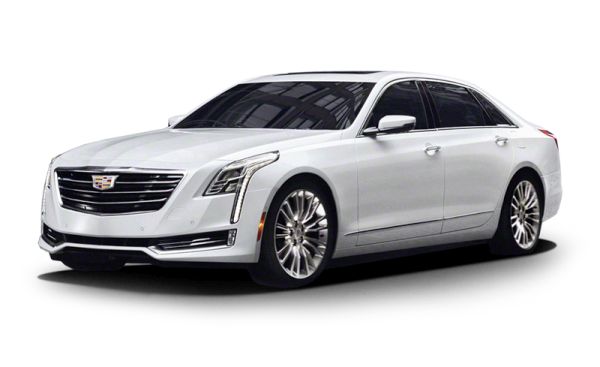 Image Source : CaraAndDriver
After much speculation and wait, the Cadillac CT6 was revealed to the world in the New York Auto Show this year. For competing, head on with the Audi A8, Mercedes Benz S class and BMW 7 series Cadillac will pitch in the CT8. The CT6 is a refined answer to all the other luxury German cars.
The 3.0-liter version of the sedan features a V6 engine, which delivers an enormous 400 bhp. The curb weight of the vehicle is less than 3700 pounds, quite less from the competition, thanks to the aluminum intensive architecture.
2016 Lincoln Continental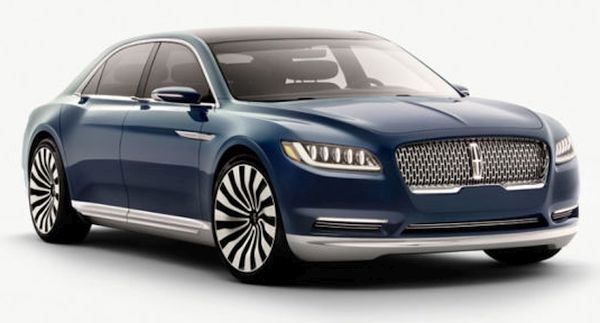 Image Source : Kinja
After a wait for more than a decade, the new generation Lincoln Continental will enter the market in 2016. The LED taillights on the rear along with the LED lights on the front and the aluminum grill on the front will attract your attention instantly.
The spacious and luxurious interiors and the mind blowing audio system and several other features including enhanced safety make it worthwhile. The 2.7 liter, V6 engine will generate a phenomenal 400-horsepower.
The combination of luxury, safety, power, design and brand makes a car more desirable. These cars equipped with the latest technologies will win hearts of many.