Abarth are no strangers to producing slick, well-functioning modern compact supercars that fit the categories of being both road and race-worthy. The 595 though, freshly updated in 2015, is a model like no other. And while it's not exactly cheap, it's certainly a thing of beauty. Here we discuss five reasons why this car should be the next car you drive.
Power Up
The straight-line performance of the 595 is definitely up there in terms of modern-day supercars. Taking its size into consideration — it's built on the standard Fiat 500 production line in Poland, it's even more impressive.
With the power on its upper range model pushing 160bhp, its torque has also been expanded, up from 170lb ft to 184lb ft at 2500rpm.
Couple that with the 595's weight, which only just pushes the 1000kg point, the 595 does 0-62mph in 6.7 seconds and has a top speed of 140mph. That's a serious punch it packages.
Engine-wise it's impressive too. Behind the shell there's a 1.4-litre T-Jet petrol engine with an IHI RHF3-P turbocharger and transmission options including a five-speed robotized manual.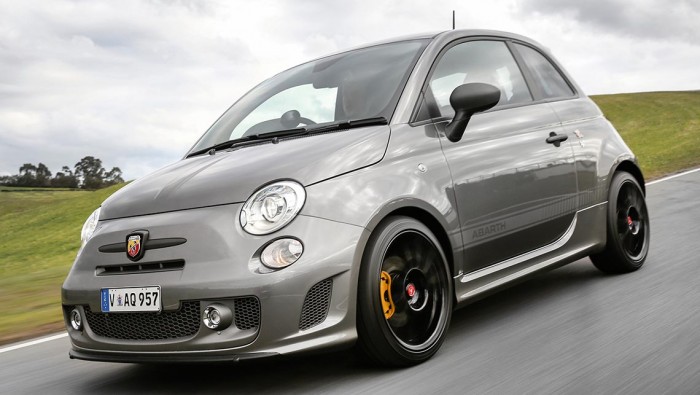 New Colours
The standard red signature paint scheme of the 595 makes it a seriously enchanting looking car.
Still, if you're looking for further outside cosmetic changes, you'll be pleased to know that there's the option to apply stickers, stripes and contrasting colour schemes to really take the exterior to another level.
Ten model-specific paint schemes are offered all in all, with three of those being two-tone.
New Customisations
The new customisations on the 595 are also inspiring.
Helping it look more and more like a top-of-the-range racing vehicle, Abarth introduced Sabelt seats along with a Brembo brake system, 17-inch alloy wheels and an exhaust system that's riotous (the 'Record Monza' system) into their model.
But that's not all. The 595 also boasts xenon headlamps, rear parking sensors and lower suspension compared to other vehicles in the Abarth range.
A Plush Interior
The cabin of the 595 is also something worth mentioning.
A high-mounted alloy gearlever that sits in the metallic powder-finish interior is one of several charms.
Besides that the 595 also includes USB connectivity, climate control and Microsoft Blue&Me Bluetooth technology. There's also the option to go for an Interscope sound system, a 100-watt subwoofer, which is another great add-on.
Ride
Perhaps the most notable thing about the 595 that make it worthy of being your next ride is the way it handles.
Thanks to 205/40 R17 Pirelli P Zero tyres, this car is solid and robust. Drive in town and body stays smooth and comfortable, take it out on to the track and you've got all the aggression and power you need too.
Sport mode enables drivers to sharpen the 595's response and get help from the built-in electrically assisted steering. Switching to TTC (Torque Transfer Control), also distributes wheel-spin and takes the car up a notch in terms of track performance.
—
By now you'll have seen just how many features the 595 packs in. Looking for a small and powerful road test? This Abarth should definitely be your next one to try.
Article Submitted By Community Writer