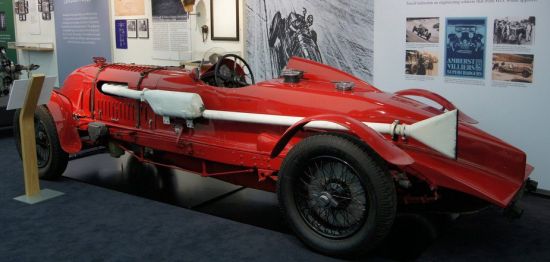 The Goodwood Festival of Speed, as we already said, has lot of surprises and here is another one coming your way. A legendry 4.5-liter supercharged Blower Bentley from the year 1929 has been auctioned for a staggering £5,041,500  ($ 7.8 million at current exchange rate) that makes it the most expensive British made car ever sold at any action. Blower Bentley snatched the title from 1904 Rolls-Royce auctioned in 2007 for a cool $5 million.
The single-seater vintage Bentley is powered by a 4.5 liter supercharged engine capable of generating 240hp and was once owned by Sir Henry 'Tim' Birkin. The beast from the bygone era has many records under its belt that also include a land speed record of 137.96-mph set at Brooklands in 1932 which is commendable keeping in mind the time it raced in.
This one of the most famous Bentley boys, Bentley Blower was previously owned by George Daniels who bought it after Sir Henry 'Tim' Birkin's death and owned it thereafter until last year. The beauty from bygone era was loved then and is loved and respected now, which is evident from a staggering price tag it got at Goodwood festival of speed.
Via: Bloomberg