According to statistics, the most common accidents are rear collisions while backing up, side-swipes when changing lanes, and roll-overs caused by sudden stops. The European New Car Assessment Programme(Euro NCAP) and the US National Highway Traffic Safety Administration (NHTSA) claim that these can be prevented by making cars technologically more advanced. Here are some such technologies that aim at decreasing the frequency of such accidents and create a safe driving experience.
Adaptive cruise control/collision mitigation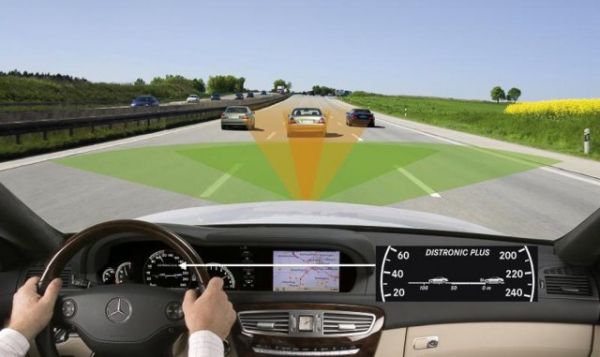 Image Source : ExtremeTech.Com
The modern cruise control does not only manage a constant vehicle speed gradient, it is designed for protection in multiple ways. Employing radars and sensors that are now built-in, the cruise control manages throttle and brakes. This way it creates a safe distance between you and the car in front to prevent damage from slowpokes or sudden speed changes.
In an event of a potential collision, the system applies full pressure brakes and tightens seat belts to prepare for impact. The Maybach and Mercedes-Benz have such advanced collision mitigation systems called Distronic installed in their cars.
Rear-view backup intervention system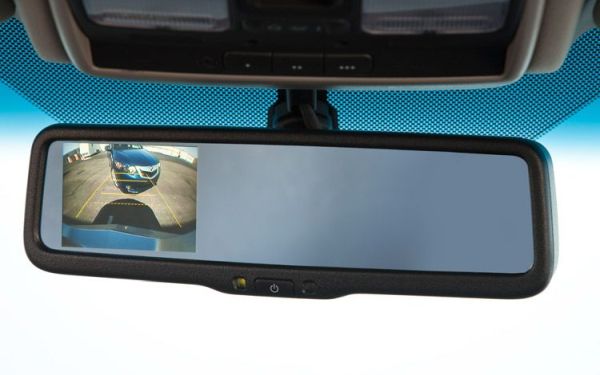 Image Source : ExtremeTech.Com
All the cars in the US are required to have a rear-view camera installed by the law. With the drop in prices of this gadget, more car models can accommodate it in their designs. There is however only one vehicle on the market that can stop the car when there is an obstacle behind. The 2013 Infiniti JX features this system where first you will hear an alert and then the accelerators will be pushed back to bring the vehicle to a halt.
Adaptive headlights with night vision assistance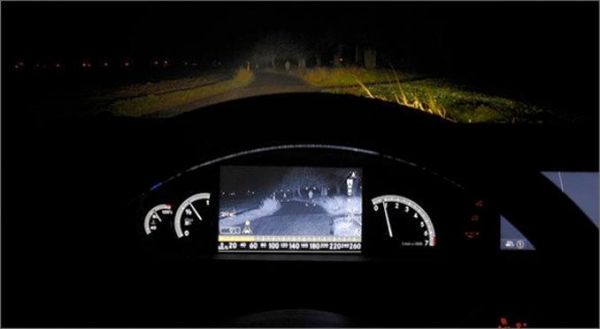 Image Source : Media.CarandDriver.Com
Adaptive headlights follow the vehicle, bending the lights as your direction changes to have proper illumination at all corners. Some of these are also speed-sensitive and can change beam length for better vision. Infrared headlamps or thermal-imaging cameras can be used to see much farther down the road.
Lane-departure warning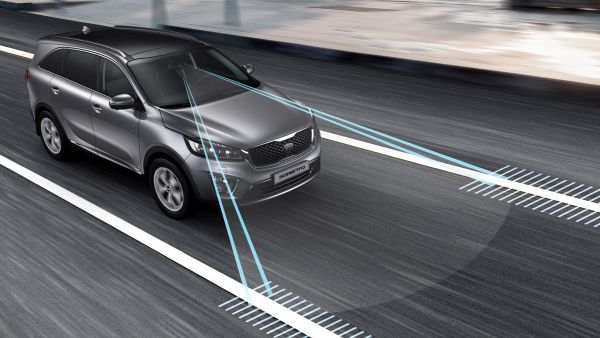 Image Source : Kia.Com
This system can sense the speed and distance of an approaching vehicle to warn you of potential side-collision if you change lane. It can also warn you if your card is wandering between lane, which is common if you are distracted while driving. It can be expected that soon this system will be equipped with functions to monitor the driver's posture, head position, and eye activity to judge if the driver is falling asleep. In such a case the system will slow the vehicle down and engage stability control.
Rollover prevention system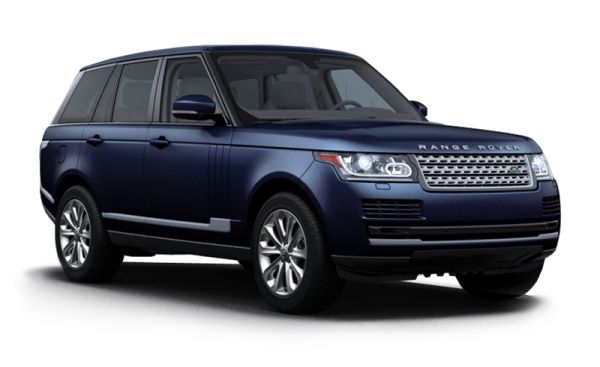 Image Source : Blog.CarAndDriver.cCom
Most cars are already equipped with electronic stability control systems that tighten seat belts and apply brakes when they sense possible instability in the vehicle. This rollover prevention system is actually smarter than these when the system senses a potential rollover such as a very fast whip to a corner or a sharp swerve it starts modulating throttle and applies brakes to maintain control of the car. Ford GM, Range Rover, and Volvo are some of the car makers with the system on board.
Emergency response system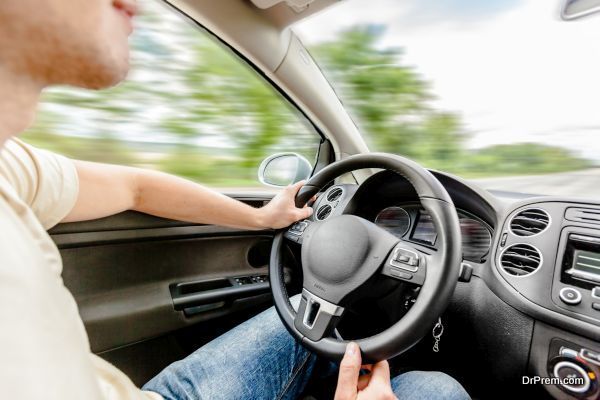 In the face of an emergency the modern cars will not just deploy airbags and tighten seat belts, they can also cut out fuel, turn on the interior lighting, and unlock doors. In addition to cutting out the battery and fuel, these smart systems alert their respective manufacturer's response centers of a collision along with details such as location and reason of crash.
Driving has been made safer with the advanced technologies that coordinate between sensors, radars, and alert systems. These amazing systems have the potential of bringing down road accidents especially those occurring on the highways to an astonishing low.