If you've got the best bike, then you need a better bike stand. Moving around or lifting your 200 kg+ or even 400kg + bike for cleaning, storage, maintenance or repair is no joke. There's no point in spending thousands on your dream bike only to have it face flat-spotting or have a problem wheeling it around in your garage, workshop or while parking. Check out these amazing bike stands which are compact, simple and easy to use, making your job ten times easier:
Dynamoto motorcycle stand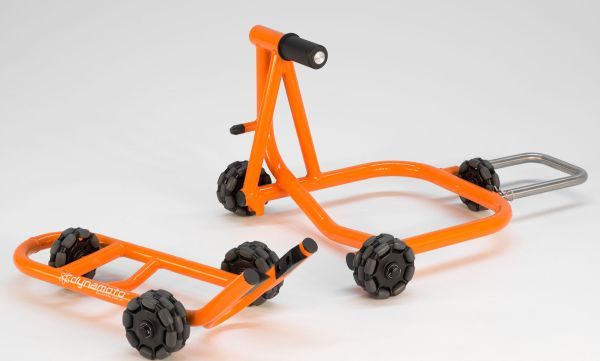 This revolutionary bike stand uses Australian designed and manufactured omni-directional rotacaster wheels. The front stand will suit any bike with 17" or 19" wheels. There are two rear stands, one for conventional swingarm and pickup spools and the other for single-sided swingarm and hollow rear axle. The rear stands have this amazing feature – an anti-tipping device which is handy when maneuvering the bike. This stops the bike from tipping forward inadvertently by children when left unattended.
GMT Motorcycle Roller Stand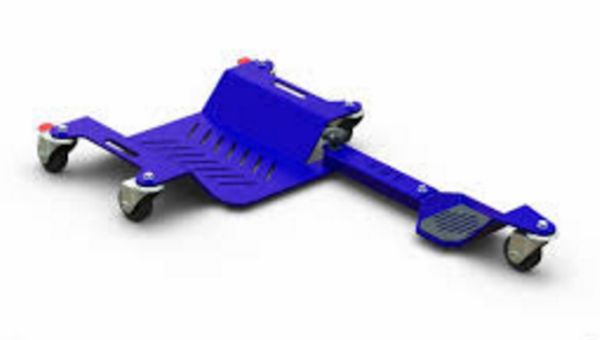 This is one accessory any bike lover will love. It allows your bike to be wheeled around a confined space in your shed or garage. No more nasty 10 point turns and you have more space for your other projects. New Zealand designed and manufactured, it is adjustable and foldable and comes fully assembled. Made of thick gauge 250 grade steel, laser cut and CNC pressed to precision, has Richmond swivel bearing castors, powder painted, non-slip rubber pad are some of its features. It was tested on a Triumph rocket which means the stand can withstand about 400+ kgs of motorbike.
Acebikes SteadyStand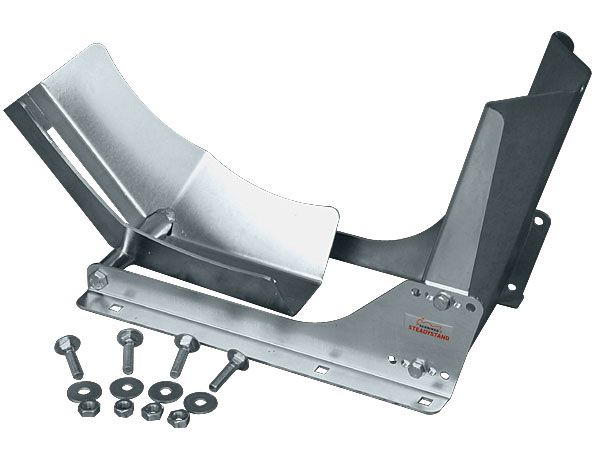 There are four versions of the Acebikes SteadyStand and all of them are no fuss and precision-made. These innovative bike stands have an adjustable wheel ramp and backstop which means it can fit a whole range of bikes.
The stands can be used in your garage or on semi-permanent installations, like trailers or flatbeds. You don't have to be a mechanical genius to assemble all the parts either. The SteadyStand Multi can fit any motorcycle you'll ever own and it fits both the front and rear wheels! The SteadyStand Fixed has a narrow chassis and should fit all "rail" type motorcycle trailers.
RACE Motorcycle Stand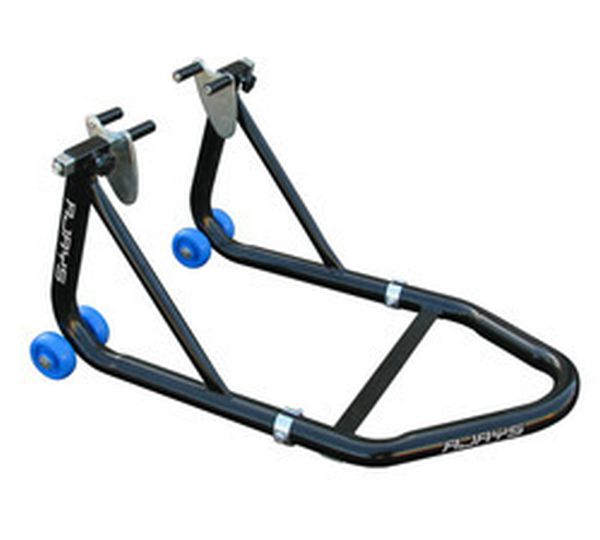 Moto-D's Race Motorcycle stands are stable and easy to use. Made of aluminum, they can be used in light maintenance, running tire warmers and to keep your bike tyres off the ground from flat spotting. This stand fits almost every bike out there. Includes both Front Fork Stand and Rear "Y" stand, this stand is super lightweight but extremely strong.
Abba Superbike Stand (Front Lift Arm)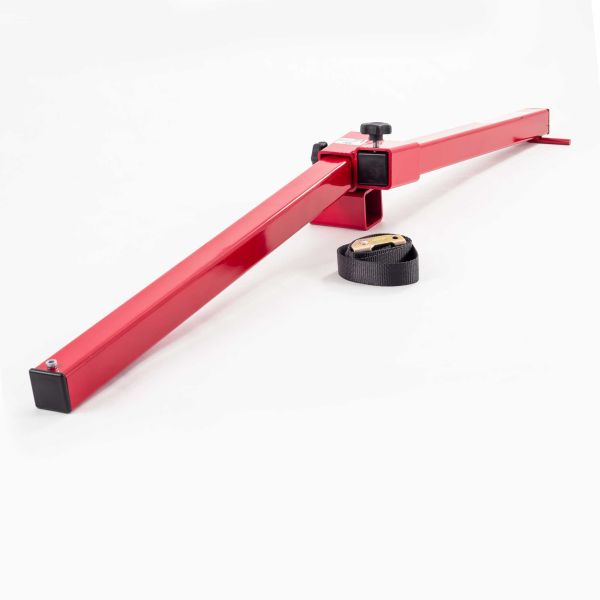 The Abba Superbike Stand can be fitted easily by one person. You don't have to struggle with the awkward and risky balancing act while trying to fit the stand as it can be fitted while your bike is leaning on its own side stand.
As the Abba Superbike Stand fits on the central swing arm pivot, it can be pivoted back and both the wheels can be lifted off the ground simultaneously. With the Front Lift Arm, which can be fitted with this stand, you can gain full access to the front end of the bike. You can disassemble it completely for the most thorough cleaning and maintenance of your bike.
Triumph Paddock stand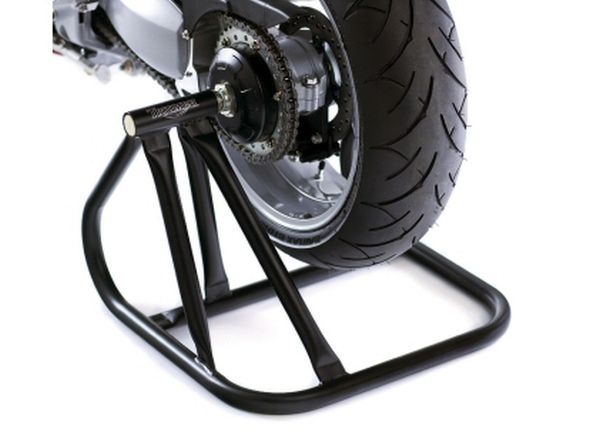 This stand can lift both your wheels off the ground securely. The stand features a locking pin which locks on to your bike ensuring that your bike never falls off. It has two versions – one with wheels and one without wheels. You can move the bike while on the stand, making it a great space saver.
Venom Motorcycle Paddock Stand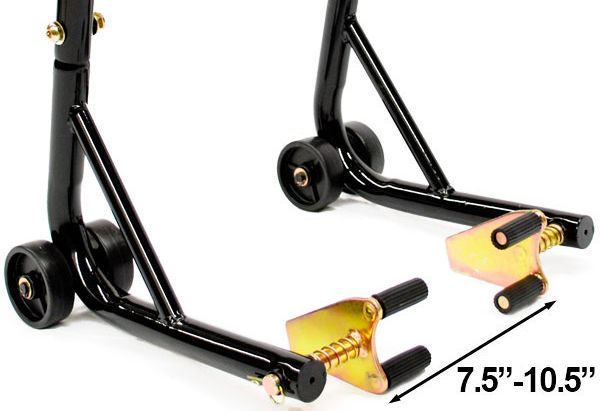 The Venom paddock stand has two parts – the Front Wheel Fork Stand and the Rear Wheel Spool Stand which have four wheels each. Made from heavy duty steel, the stands are extremely durable and stable in all kinds of terrain and are engineered with a leverage ratio making them easy to use.The Fork stand has "under-fork rubber fitted" adapters which will not scratch or damage your forks.
Bike (paddock) stands help clean and maintain your bike with comfort and ease and, which is why it stands to reason that you should get one for your home.