Phone use while driving is extremely dangerous and should be avoided. However, there are moments while driving when you need to access GPS directions, make a quick call or receive an important notification. Luckily, nowadays you have hands-free devices that let you access your tech without endangering yourself and others on the road.
Here is some of the best tech for hands-free driving:
iOttie Easy One Touch 3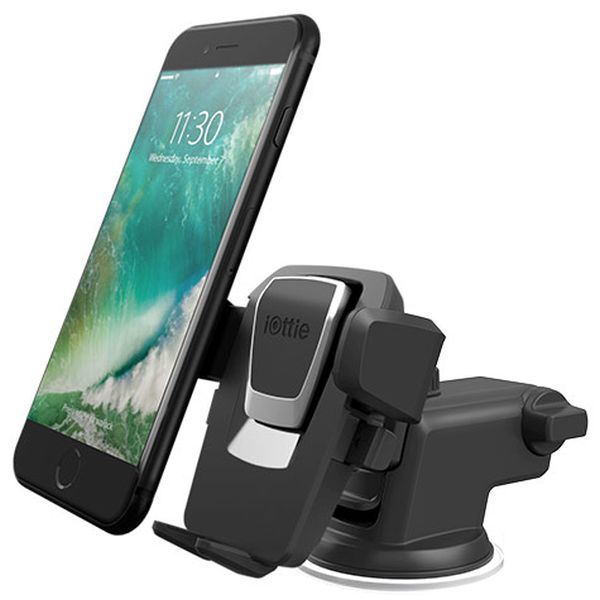 The iOttie Easy mounts your phone to your air vent or dashboard, so you still have access to it for speakerphone calls and text notifications. The mounting system can lock and release effortlessly with its spring mechanics, is adjustable and can fit most smartphones. The Samsung Galaxy S7 edge is an ideal phone for this device, as it has an Always on Display feature that will keep you updated on notifications and messages while mounted. Additionally, the iOttieEasy's 1-inch telescopic arm allows closer device viewing.
Sharper Image Clip-On Bluetooth Headset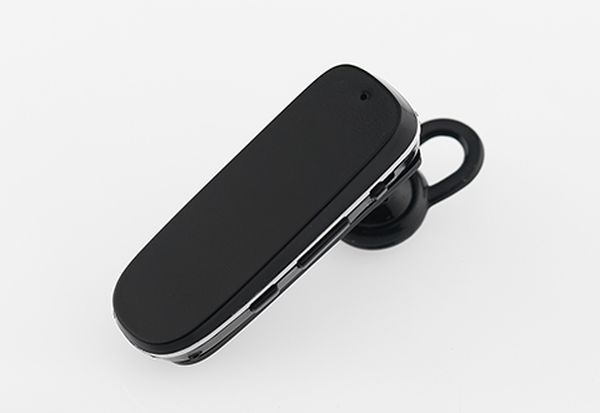 A hands-free, wireless headset is the perfect phone accessory for phone conversations in the car. The Sharper Image Clip-On Bluetooth Headset is lightweight and clips anywhere for safe, hands-free phone calls. You can either clip it to your shirt or your sun visor for convenient accessibility. The battery lasts for up to five hours of continuous call time and uses Bluetooth v4.0. This headset is handy in the car, though it is transportable and small enough to use anywhere.
Jabra Freeway
The Jabra Freeway speakerphone uses Bluetooth technology and Virtual Surround sound for a clear connection and sound. The speaker allows for up to 14 hours of talk time and up to 960 hours of standby time. You can use the Jabra speaker for GPS, streaming music or outgoing calls via its FM transmitter. Its dual microphone limits background noise and will respond to your voice guidance to answer, end, redial or reject calls. You can also seamlessly send and receive text messages, emails and social media updates through its Voice Assist feature.
Motorola Roadster 2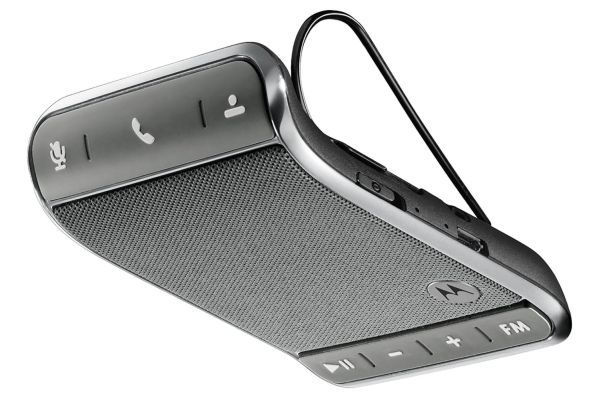 The Motorola Roadster 2 is a smart, Bluetooth speaker for hands-free phone use. The device turns on automatically and connects with your phone as soon as you step inside your car. When you leave the car, the device will automatically turn off to save battery. The speaker's CrystalTalk technology boasts dual microphone noise cancellation and echo control, meaning all background noise outside of the car is blocked out. The Roadster 2 will also read your incoming texts aloud, respond to voice commands and provide caller ID for incoming calls.
Belkin Bluetooth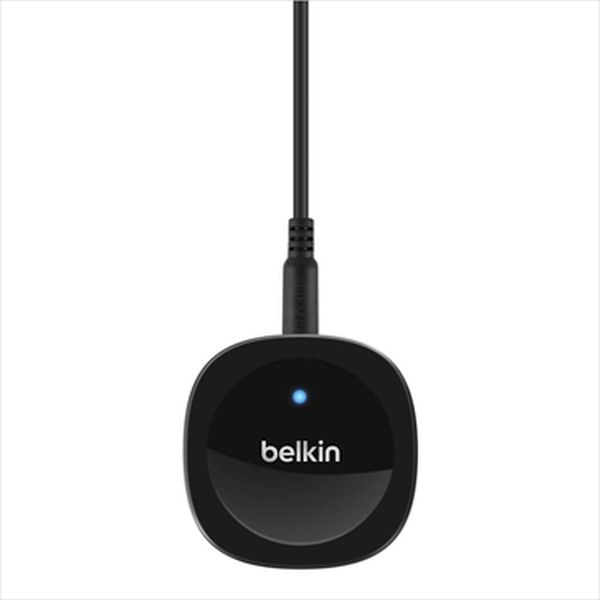 The Belkin Bluetooth Car Hands-Free kit for smartphones is a compact and sleek device that can mount anywhere on your car's dash. The device measures 5.6 inches in length, 4.1 inches in width and weighs 3.2 ounces, so it won't compromise the aesthetics of your car. It routes your calls and music from your smartphone to the car speakers and has an embedded microphone for phone calls. The Belkin Bluetooth kit can quickly switch between your music and calls and allows for a multi-device pairing. It has strong voice pick-up capabilities and its Bluetooth microphone has DSP, which eliminates echo.
Article Submitted By Community Writer