The good news is we may finally be rid of bad drivers who perpetually clog the roads. These concept cars can drive themselves (and you) and perhaps there will come a time when everyone is driving one of these or rather, they are driving everyone, by the book, and we shall no longer have any undesirable incidents on road. And we can sit in our cars and have a nice meal, watch a movie or read a book! Actually, this might be quite possible as car manufacturers seem to want us to sit back and relax and let the cars drive themselves. Check out these 4 stunning autonomous cars which might put driving out of fashion:
Mini Vision Next 100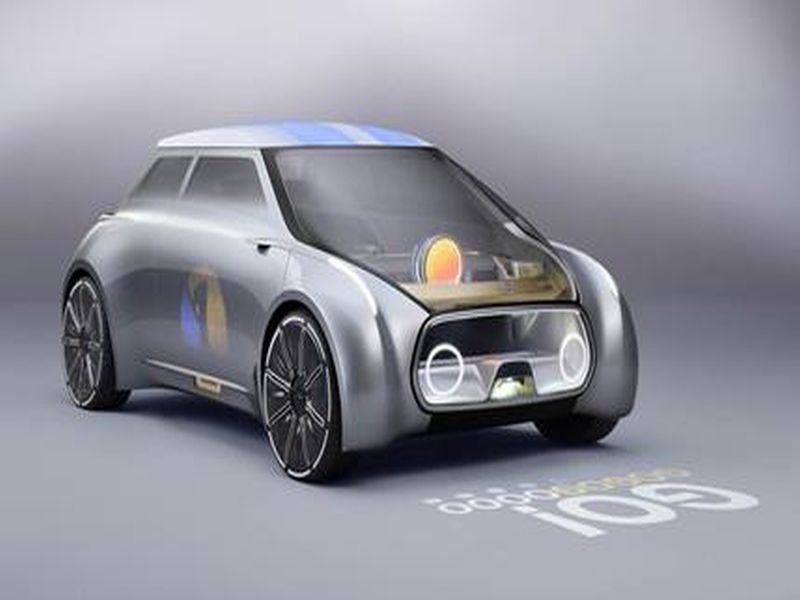 Image Source : media.caranddriver.com
The makers of the future Mini envision it to be rented out in car sharing schemes and would be completely automated, electric and, after preemptively studying the customers' preferences, bathe them in mood lighting at critical times. The car still has the "bulldog" stance, and all the other trappings of the previous Mini are retained with modifications. According to the makers, cars of the future are never going to crash, so there is no crash structure in front.
The steering wheel has two spokes and the floor pedals slide over tracks, to switch between right-hand and left-hand drive instantly. Almost everything is displayed on the windshield, including the projection of a racing line when driving in a fun area. And projectors placed inside the front bumper and sills project messages and graphics on to the street. The Mini is expected to drive itself around and also find the perfect parking spot – that is something you'd give up driving for! 
Buzz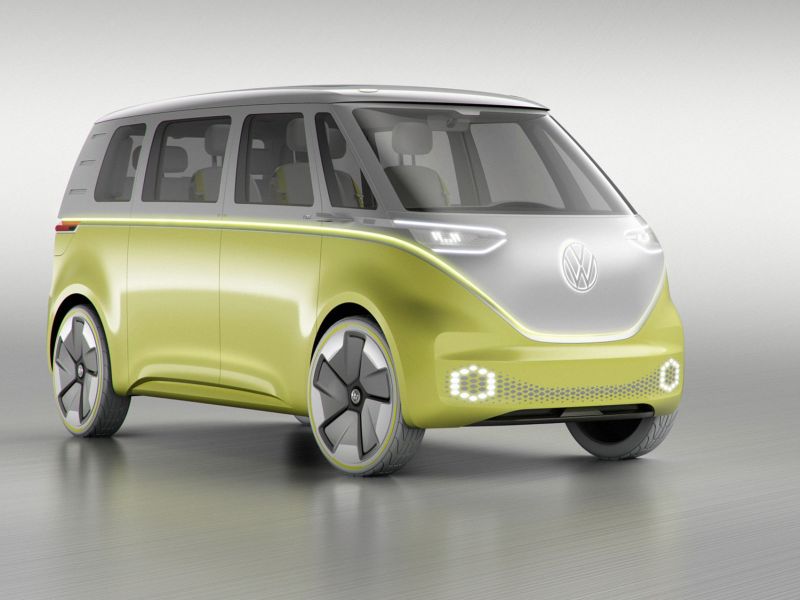 Volkswagen has introduced Buzz, a concept car which is a reimagining of VW bus. It is an emission free electric car which is fully autonomous. The small car packs a punch as it can reach up to 62mph within 5 seconds and has a top speed of 160mph. Radar and ultrasound sensors, area view cameras, laser scanners help the van to drive autonomously. During autonomous driving, the steering wheel retracts and the front seat can turn 180 degrees, allowing those in front to interact with people sitting behind. 8 people can fit inside the vehicle and it has two luggage compartments. Looks like Buzz would be an ideal vehicle to go on holidays, and one might start the fun inside it as well, as the van would drive itself. Though it's not clear whether Buzz would be a reality in the near future.
Oasis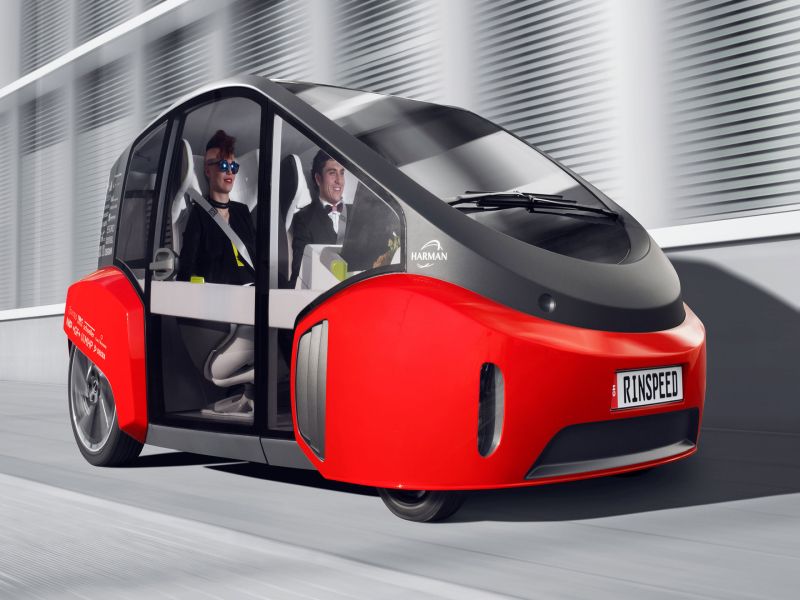 Image Source : images.hgmsites.net
Oasis from Rinspeed, is an autonomous car meant for the city and its surrounding areas. The designer challenges the notion of huge SUVs plying in the urban jungles and has come up with the compact speedster with glazed areas, front wheels with shrouds, which can turn at a zero radius, and a futuristic look. The 2 seater has an 'urban garden' inside, complete with a vegetable garden, fruits et al, in an effort to inspire drivers to be eco-friendly on the go.
Armchairs, TV, sideboard inside the car give it a living room ambience which driver and passenger can enjoy when the car is on autonomous mode. Leather, aluminum and textile and wood surfaces complete the illusion of being in a small but luxurious living room.  Equipped with AI, Oasis can even let you know which restaurant your friends have liked recently and if given the ok, can book a table and drive you there.
Renault Trezor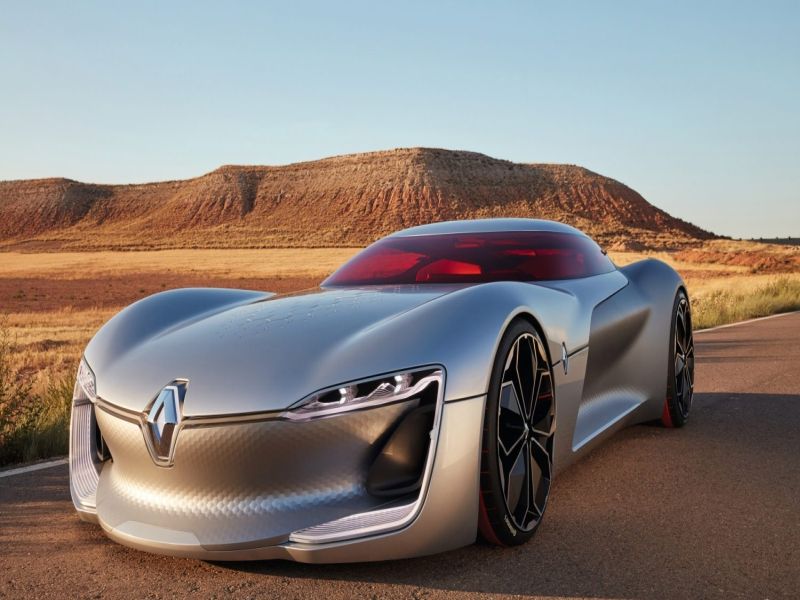 Image Source : cdn.renault.com
Renault's Trezor is a concept car designed along the lines of classic sports cars. It's just 42.5 inches tall so that there are no doors but the roof lifts off to give access to the car. It is an electric car with a racing inspired powertrain. It has 350 HP which gets the Trezor to 62mph in 4 seconds or less. The dashboard behaves as a touchscreen and in autonomous mode, the steering wheel extends horizontally to allow a better view of the screen.
Concept cars have truly awesome features, are eco-friendly and multi-functional, and with the cars that want to drive themselves, we may be looking at a more relaxed car experience for humans in the future.