CES 2017 boasted a number of futuristic cars such as the Fiat Chrysler and Rinspeed Oasis. While Fiat Chrysler is a bulky 4-wheeler that supports an unbelievable fast charge of 50% in less than 20 minutes, VMotion comes with Nissan's lucrative ProPilot system. Also, Ferrari 812 Superfast is able to reach 60mph speed in under 3 seconds. So, here are the 5 amazing car concepts unveiled so far in 2017.
5 Stunning Car Concepts Revealed in 2017
Ferrari 812 Superfast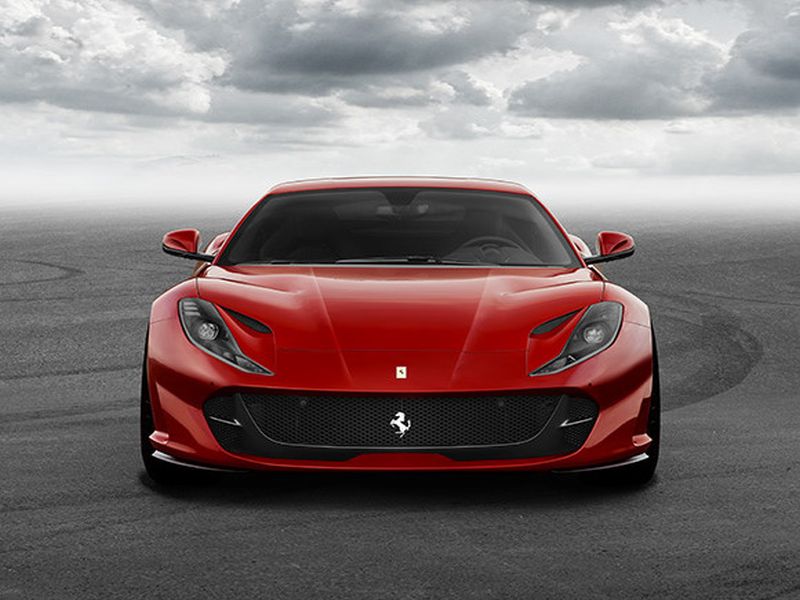 Image Source : auto.ferrari.com
With a 6.5 V12 engine, Ferrari 812 Superfast is able to produce as much as 789 horsepower and an incredible 530 ft.-lb. torque. It only takes 2.9 seconds to take Ferrari 812 Superfast to reach the 60mph mark. The high-speed vehicle max out at an impressing 212mph. With a weight distribution of 47:53 front to rear, the vehicle weighs 3,362lbs taking it to the lightweight category. 80% of the total torque generated by the non-hybrid V12 engine is available at 3500rpm. Astonishingly, it is the first Ferrari car to feature an electric power steering in place of the traditional hydraulic steering box. The rear flank of Ferrari 812 Superfast supports an aerodynamic by-pass. The sole purpose of this car accessory is to increase the downforce and keep you stay grounded while riding in this fast-paced car.
Fiat Chrysler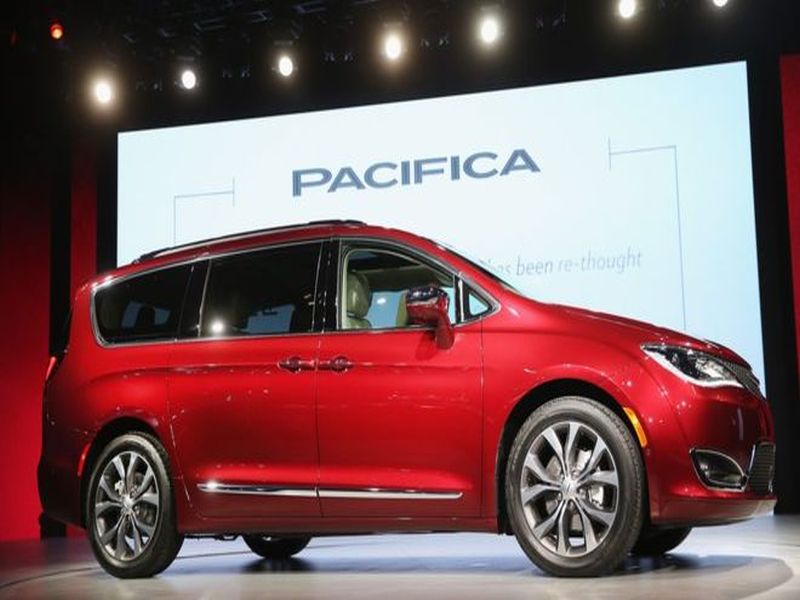 Image Source : ichef-1.bbci.co.uk
Unveiled at the CES 2017, Fiat Chrysler is a large and bulky electric car, not for the look but for the performance. One of the most arresting features of Fiat Chrysler is its fast charging time. According to Fiat, the electric vehicle is able to charge a little over 50% in less than 20 minutes using a DC Fast Charger. The car provides a run of 250 miles on a single full charge. With inbuilt lidar and sensors, the car is able to provide Level 3 autonomous driving.
Nissan VMotion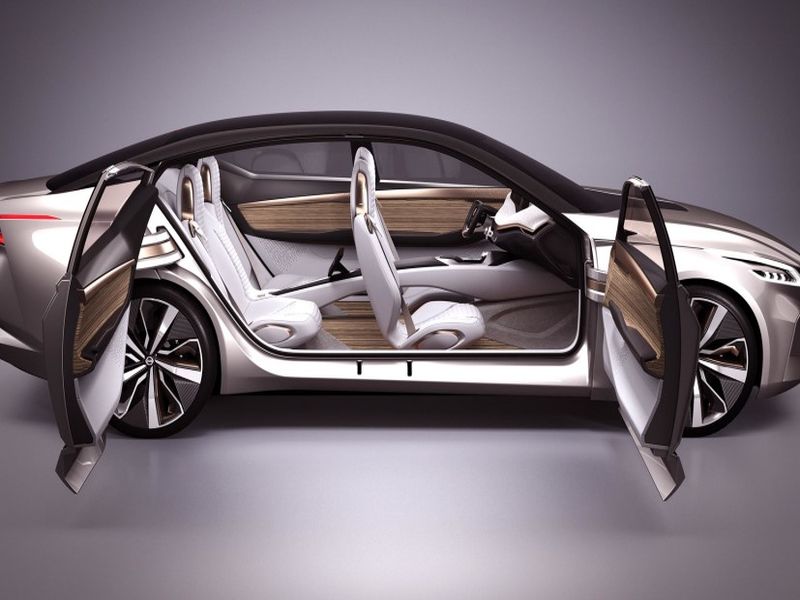 Image Source : i.ndtvimg.com
During the Detroit Auto Show, Nissan showcased its latest hi-tech car concept – The Nissan VMotion. Supporting a truly beautiful geometrical design, the car features Nissan's powerful ProPilot system. It allows the vehicle to go as fast as 62mph autonomously on highways. Closer to the windshield, the vehicle packs a huge horizontal display aimed at providing information and entertainment to the user. The vehicle features scissor doors which look as good as they work.
Rinspeed Oasis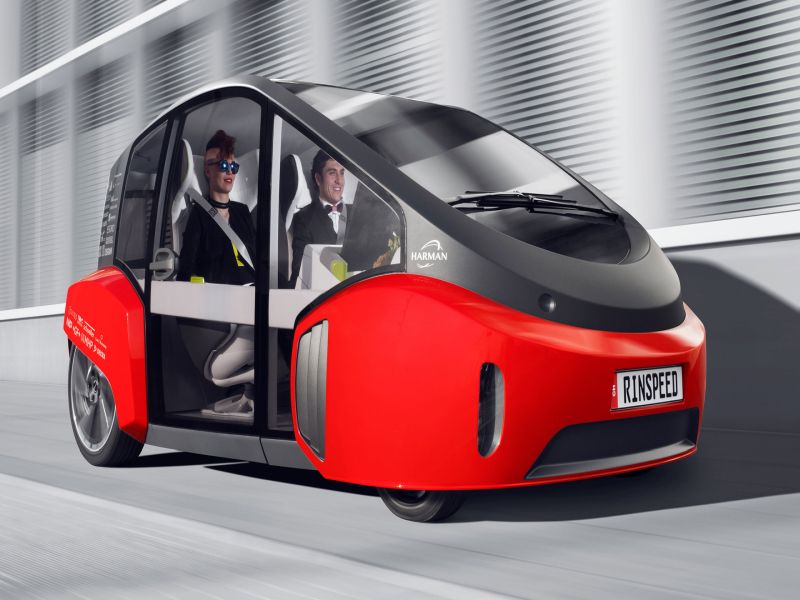 Image Source : images.hgmsites.net
Rinspeed's latest concept of a futuristic car will blow your Why? Because it has a garden inside it! Yes, Rinspeed Oasis is an electric car that has an actual garden inside occupied by Bonsai trees and radishes. It is installed just behind the windshield. Designed with a ride-sharing thought in mind, the rider is able to select with whom to ride via a Tinder-like app. With a heads-up display installed on the windshield, the car alerts the driver of approaching obstacles. Also, Rinspeed Oasis boasts a giant touchscreen display with gesture and voice support. Rinspeed unveiled the car concept during the CES 2017 event.
Volkswagen Hippiemobile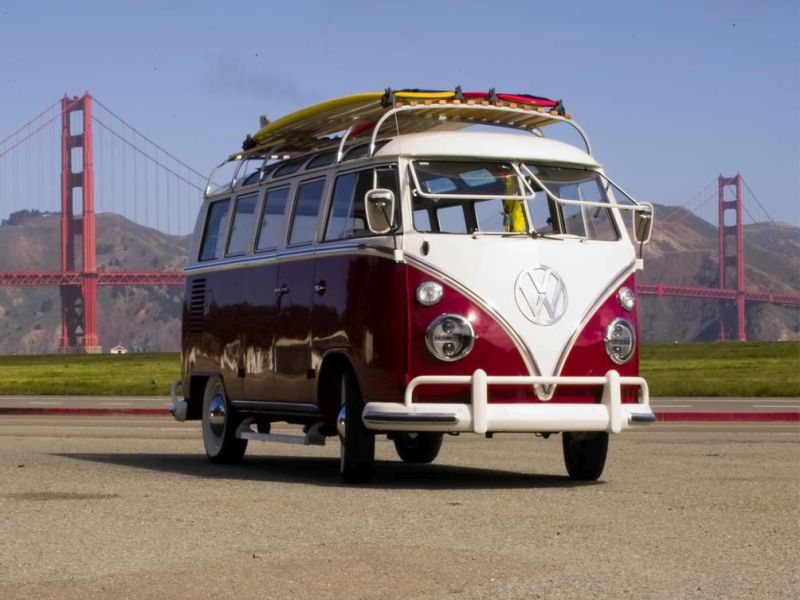 Image Source : thedetroitbureau.com
A high-tech revamp of the popular 4-wheeler Volkswagen microbus, Hippiemobile is a fully autonomous vehicle. The 4-wheeler comes with cameras, lidar, radar, and ultrasonic sensors. Volkswagen Hippiemobile features a removal tablet that comes installed on the main console of the car. You can detach it from its location to use it outside the car. The vehicle also supports unlocking with a smartphone via an app. With a single full charge, the automatic automobile is able to provide a fairly long run of 270 miles.
Summary
It will take some time to realize these concepts into the amazing vehicles that these concepts promise to deliver. Bet they'll be wonderful.