The new Audi car– the A8 is a highly anticipated vehicle. On July 11 the luxury sedan was unveiled in Barcelona amidst a good amount of curiosity and fanfare. The reason being that Audi had claimed that the A8 would be the first ever production vehicle with level 3 autonomy. In simple terms the automobile industry has a 1-5 level autonomy level. A level 5 autonomous vehicle is basically a self driving car fully capable of making decisions without any human input. Of course, no current automobile has reached that level but the A8 is the first to go to level 3. This is however just one aspect of this highly anticipated vehicle and there is so much more to it. Let's look at some features of the Audi 8 luxury sedan.
Basic features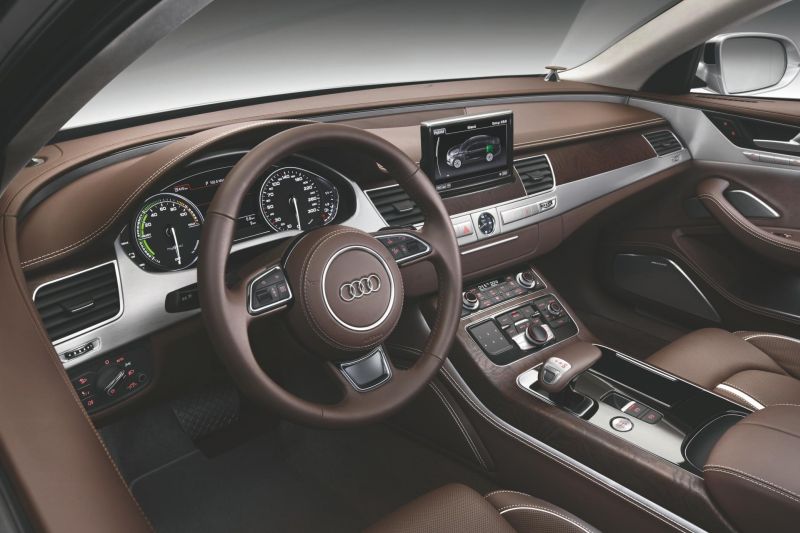 Image Source : conceptcarz.com
Calling the A8 high tech is an understatement. The car is a marvel of modern engineering. Although the brand's flagship sedan line has had some well received cars in the A4, A5 and Q5, the A8 is already being considered as the pinnacle of its kind. The car has a minimalist yet highly impressive design and looks regal from the inside as well, although this is to be expected from a brand like Audi.
The Audi 8 luxury sedan is powered by two choices of engines- a 333 hp supercharged V-6 which is the standard (normal) mode and a 450 hp twin turbo V-8 for a little speeding when the desire hits. This is an optional mode engine which can be activated. An eight speed automatic transmission all wheel drive is allocated on all models. Other features include a head up display and power seats with massage. It also comes equipped with a brand new infotainment system and a fully active electric suspension.
Although the technology of the Audi 8 luxury sedan is garnering all the attention, another great feature to take note of is that the company is offering customers a few good options in engine to choose from. Apart from the aforementioned gasoline option there are also two diesel and one plug in hybrid option to choose from. Audi has realized the importance of sustainability and wants to tap the electric market also, though they haven't gone fully electric like their competitors Tesla.  The hybrid technology feature will allow the car to coast for a good distance with the engine shut.
Luxurious interiors and innovative interface 
Audi is a high end car thus the elegant interiors are to be expected but the Audi 8 luxury sedan is something special even by the high standards of the company. In fact, it almost feels like a lounge experience to sit in one. In the front are two large touch sensitive control screens. Audi has taken a new route by removing all button features and replacing them by touch screen capability. The screen doubles as a navigation system and a tool to manage climate control.
Autonomous feature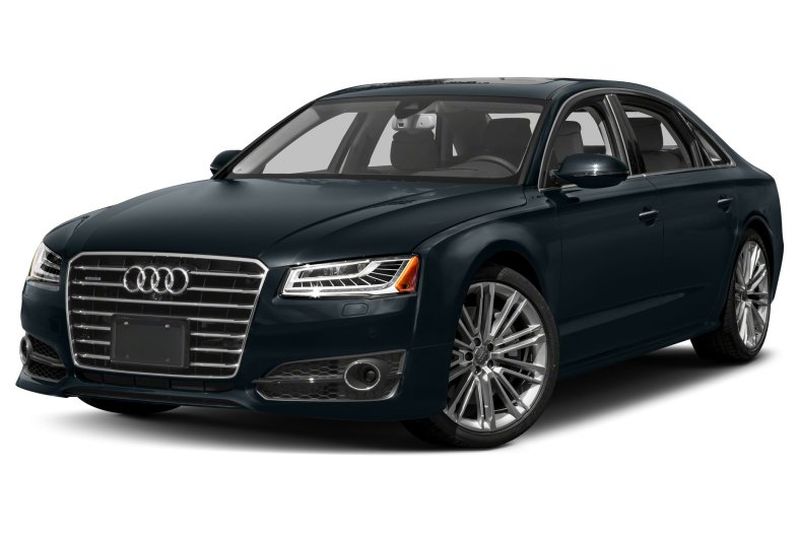 Image Source : s.aolcdn.com
Of course for all of the features of the Audi 8 luxury sedan, it is the autonomous aspect that has the public and critics talking. The car is capable of taking control of the driving in slow moving traffic (up to 60 km/hr). The center panel has an activation button which when pressed will take over acceleration, braking and even steering. This is revolutionary in that although Mercedez Benz, Tesla and Cadillac all have semi-autonomous driving assist systems on the market, they still require human input.
Final statement
The Audi A8 is a revolutionary vehicle equipped with no fewer than 41 driver's assistance features. It is expected to arrive in showrooms next year as a 2019 model and although no official pricing has been released, this is one car to keep an eye on.