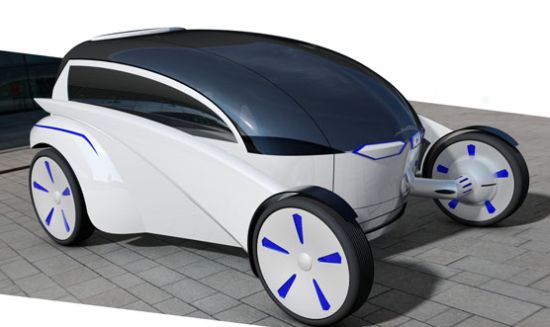 Out of many outrageous or mind-blowing concept vehicles that you might have hit in your web search, there are a few that really make it to the production lines or are made prototypes. Almost all of them just come and go eventually, by merely serving as treats to your eyes. The next concept that we are going to discuss here is one of many that makes mark but won't see the light of the day. Nevertheless, if it will ever hit the road, it will be a great vehicle to drive.
Designed by Chris Hammersley, BMW Venture Concept is the part of his Final Major Project for the Transport Design course at Staffordshire University.  The concept is an urban commuter for the future wherein the roads space will be cramped.  The idea for the concept came from the crossover vehicles and Chris imagined a vehicle that could be two in one products than a combination of two in one.
On the top of this, BMW Venture concept has eco friendly traits as it runs on hydrogen fuel technology, which is light on environment and therefore suits the best for city driving today and in future urban roads. Hope to see it on road one day!