A towbar bike rack is a very useful invention for you and your adventurous friends who like exploring the world on their bikes. However, choosing the right one to buy when you are not familiar with the product's characteristics, the different brands and qualities can be a difficult task.
In this article, we will introduce all the basic information you need to know about towbar bike racks to help you make the right decision.
What Is a Towbar Bike Rack?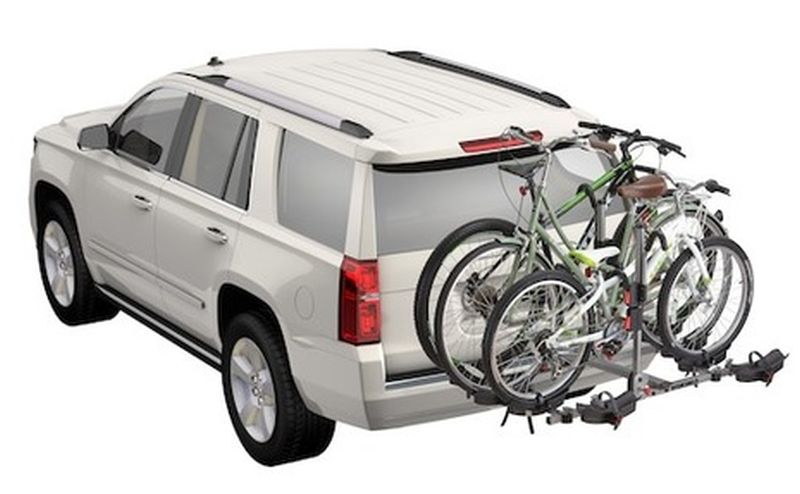 A towbar bike rack is a perfect solution for those who like to take their bikes out for a long drive and explore their surroundings on two wheels. However, when you wish to visit these distant areas, it may be challenging transporting your bikes to your destination.
This is where a towbar bike rack comes in handy – you can attach it to your car, load your bike or bikes and transport them anywhere you like. Towbar bike racks enable safe and easy transportation of your bikes so you can start your adventure wherever you like.
Things to Consider
When considering a towbar bike rack, it is necessary to weigh up several important factors before making the final decision. First of all, you may want to consider the law, as traffic laws vary from state to state, so check what the rules are for using a towbar bike rack in your country.
It is also important to consider the quantity of bikes you wish to transport, as well as the type of bike. The ease of fitting the bike rack to your vehicle may also be relevant to you, so take that into consideration as well. If you are uncertain about the type of towbar bike rack to choose, choose the one with a warranty so that you can return it if it's unsuitable.
Different Types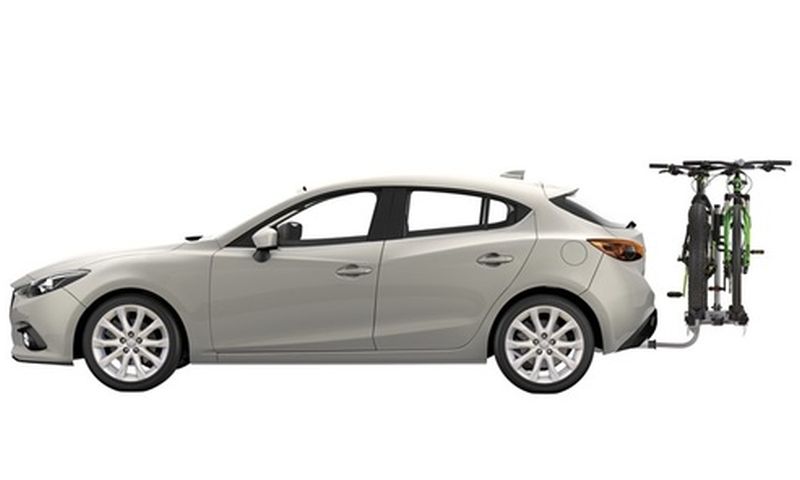 There are different types of towbars made to suit different needs, although all these great bike racks for your towbar provide the most important thing – allowing you to transport your bikes to your desired destination. The basic types of towbars are the following.
Fixed Flange
This type of towbar features a 50mm towball bolted to a face plate. The fixed flange towbar bike rack is used for serious forms of towing that allows the towing height to be adjusted and AL-KO towballs can be fitted, as well.
Detachable Flange Towbar
This is a more versatile option as you can detach it with only a small part remaining visible. It offers the same qualities as the traditional version, with the possibility to remove the towball when not in use. Just like the fixed flange type, this type of towbar also allows all AL-KO towballs to be fitted.
Fixed Swan Neck Towbar
This particular design is slim and fits perfectly in your car. Unlike the previous options, this one cannot be fitted with a bumper shield, but it is ideal for many towing applications.
Detachable Swan Neck Towbar
This towbar is very simple to use and much like the fixed version, it is also slim. Only a small part of it remains visible when you detach the towbar, which is very practical. Just like the other options, it is compatible with all AL-KO stabilizers.
The Best Kind
The best kind of towbar greatly depends on what your towing needs are, so there is no right or wrong answer. However, some towbar bike racks do possess certain qualities others don't and that may qualify them as the best ones.
When transporting your bike or bikes, you certainly want them to remain in one piece when you arrive at your destination and so, security is your top priority when choosing a towbar bike rack.
Bike carriers which use a mix of wheel straps and support bars are the best choice. They enable you to lock and fasten the bikes to the rack very tightly so they cannot hit each other during the ride. Another advantage is a bike carrier that comes assembled so you don't have to assemble it by yourself.
The universal attachment to a 50mm diameter towball may be the best kind available because it applies even if you have a removable hitch – it works in all situations. The best kind of towbar bike rack features wheels so you don't have to go through the trouble of carrying it to and from the car.
Keeping It In Good Condition
Even the best kind of bike carriers need proper care; as they are placed under the body of the car, some damages are always a possibility. In order to maintain your bike rack in the best condition possible, immediately replace any damaged components.
It is also important to keep the paint finish in good condition, so apply an additional coating from time to time to protect the core metal.
Conclusion
A towbar bike rack is a perfect addition for all adventurers. Considering all the factors mentioned above, decide what features are most relevant to you to find the best options that suit your towing needs.
Article Submitted By Community Writer