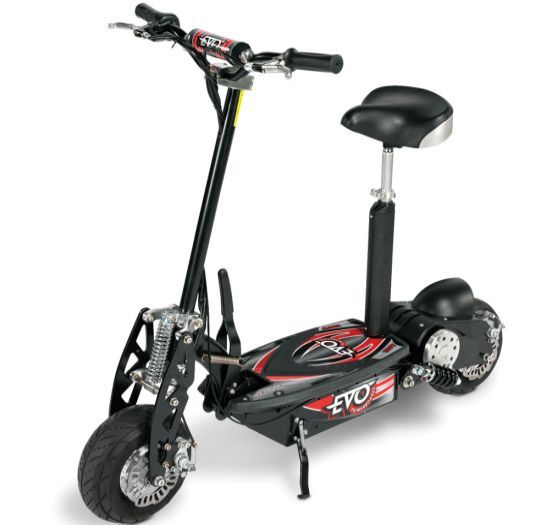 Scooters are possibly the best way to make your way through narrow streets and intercity roads, which usually are cramped for space in peak hours. Have a look at the latest electric scooter that not only allows effortless commuting in overcrowded urban environment but also helps in sustaining the environment with zero carbon emission.
Integrating a single speed chain drive transmission, backed by 1,000-watt motor, to supply extraordinary horsepower, the portable electric scooter can reach the top speed of 26 mph within no time, so you could travel on both plane and steep lanes with ease. Moving on dual pneumatic tires to allow better grip on curves, the scooter pick up the pace with a mere twirl of variable throttle, located on the handlebar, while the disc brakes (both front and rear) brings it to a standstill without any hindrance.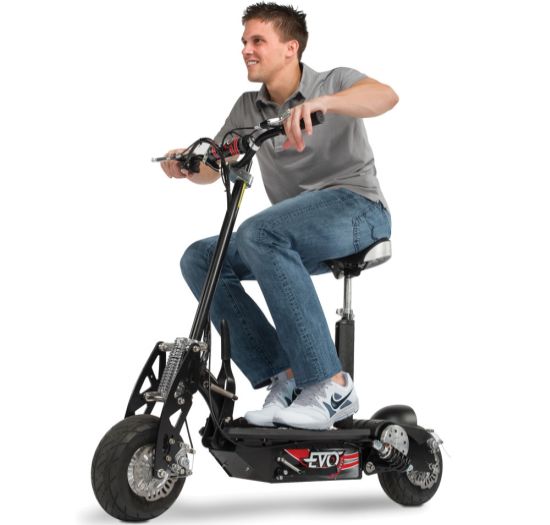 Featuring the body (frame) finished in robust high tensile steel; the new electric scooter integrates cam link suspension upfront to offer a comfortable ride on bumpy roads. Placing the rider comfortably on a flexible padded seat, the scooter incorporates a 12″ wide footboard to support standing riding position as well.
All you need to do is charge the 36-volt battery for six hours through AC adapter to run the scooter for up to 10 miles. Folding the handlebars for easy storage and transportation, the Electric Scooter is available for $500. Measuring 48 x 43 x 11″ (LHW) in dimensions, the scooter weighs 79 lbs only that can bear the load of up to 265 lbs.
Via: Hammacher