The SUV market is proving to be hugely popular in the UK right now and it is easy to see why. There are currently many excellent models to choose from, plus these versatile vehicles suit many different types of motorists. Whether it is a family, outdoorsy type or someone simply seeking a large automobile, an SUV is a great choice.
The New DS 7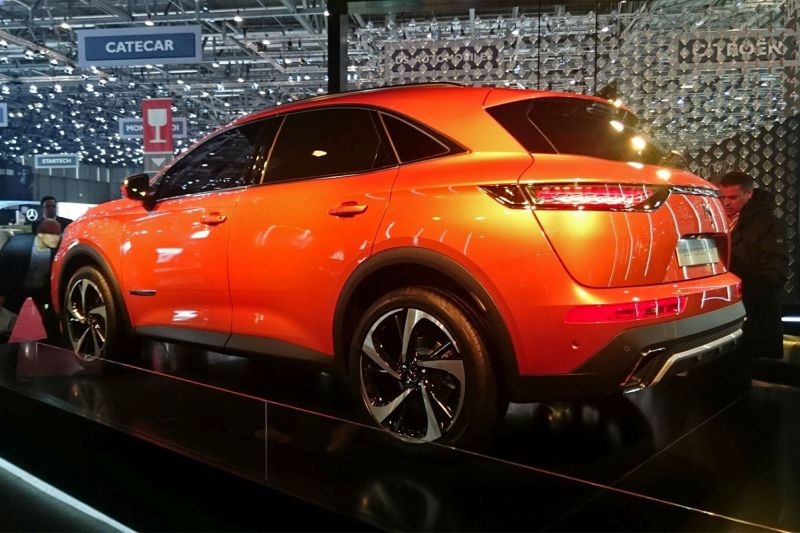 Image Source : images.car.bauercdn.com
There are a handful of models to choose from, but one that should seriously be considered is the new DS 7 Crossback SUV. DS is the premium brand of the well-respected PSA Group, so you know that you are getting the best when you select this company. This is certainly the case for the 7 Crossback SUV, which is a great all-rounder and one which ticks all of the boxes.
A new vehicle to the competitive marketplace, the 7 Crossback SUV looks set to contend with the hugely popular Audi Q5 and the BMW X3. So, how will the automobile stack up and why should it be considered?
Technology
This SUV is packed with the latest technology which can improve performance, safety and comfort. The DS 7 utilizes an active scan suspension which scans the road ahead and adjusts the suspension accordingly. This makes it a joy to be both driver and passenger, plus there is a host of autonomous driving features too. This includes lane keep assist and traffic sign recognition. It will be available in four different trim levels and each with its own cool and distinct style and equipment. This means that there is a type to suit every taste, with even the most basic trim still coming with all kinds of impressive features and tech.
Performance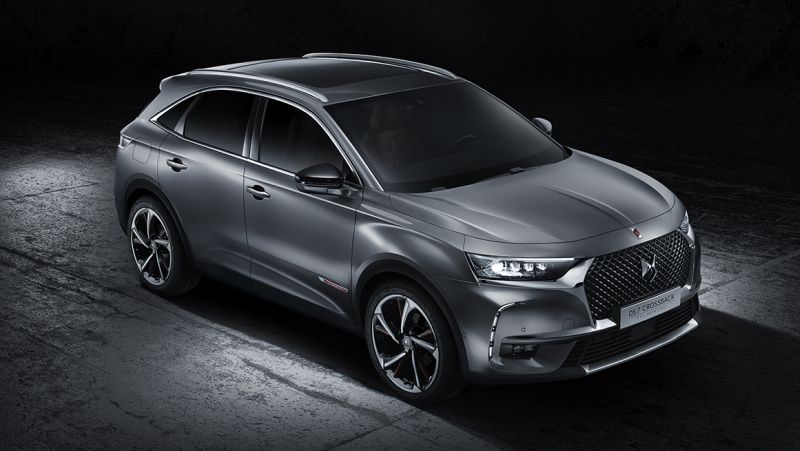 Image Source : mediapays-dspp-driveds.driveds.com
The DS 7 will be available with a plug-in hybrid drivetrain with a 225PS 1.6 THP petrol engine and two electric motors. This should emit less than 50g/km of CO2 whilst being capable of up to 37 miles in pure-electric mode. This is important with the Government's clean air plans and the increase in popularity of hybrid and electric automobiles. The DS 7 will also have petrol and diesel models too, with the petrol model being a 1.6 litre capable of 0-62 in 8.3 seconds whilst returning a claimed 39.2 mpg. The diesel model, meanwhile, is capable of reaching 62 in 9.4 seconds and returns a claimed 58.8 mpg.
Interior 
Inside the vehicle, you will find luxury and comfort in every department. There will be a pair of 12-inch touchscreens in the centre of the cabin – one works with the navigation system and manages the multimedia interface, whilst the other is a personalisable screen for the digital instrument cluster. It is also remarkably quiet inside and it easily soaks up any bumps to ensure that it is constantly peaceful and comfortable for both driver and passengers.
DS pride themselves on designing beautiful, innovative and luxurious automobiles and the DS 7 Crossback SUV is another fantastic addition to their range. Due to its great design and the fact that there is a type to suit every motorist, it is very easy to see this automobile being a huge success and contending with the popular Audi Q5 and the BMW X3. The SUV market is fiercely competitive right now with many different types of motorist investing in this type of automobile. This is because there is such an excellent range to choose from, but also because these cars are incredibly practical and versatile. The fact that they are so large, spacious and capable in all conditions makes them a good choice for any type of motorist, with models like the DS 7 Crossback offering superior comfort, performance and style.
Article Submitted By Community Writer