The Vauxhall Astra has been one of the best-selling compact hatchbacks in the UK for many years now. This is for good reason, as it has always been a very reliable, practical and affordable automobile. This means that it is well-suited to a range of motorists, including new drivers, young professionals, families and everybody in-between. All set to thrill motorists again, the Astra seventh generation is now better than ever for obvious reasons.
The small hatchback class is incredibly competitive right now, with classics like the VW Golf and Ford Focus being amongst the market leaders. The latest Astra has to be included in this group as it ticks all of the boxes that this class requires, and it is competitively priced. The small hatchback market is quite different to how it was when the first Astra was released around 40 years ago, but Vauxhall has rolled with these changes and developed an excellent automobile that will meet the demands of any modern day motorist.
Performance
The Astra was built for UK roads, so it provides a firm ride even over pothole filled roads and it has excellent grip and responsive handling for those winding country roads. It is a lot lighter than its predecessor, so it is light, easy and fun to drive whether you are using it for urban driving or on the motorway.
Engines
There is a wide range of engines available, meaning that every need is catered for. There are not many that can match the Astra's impressive figures, with the 1.6CDTi 109bhp model boasting an impressive 91.2 mpg and C02 emissions of just 82g/km. Even the more powerful models remain under the 100g/km mark, which means that you benefit from no road tax with the new Astra.
Vauxhall Astra Design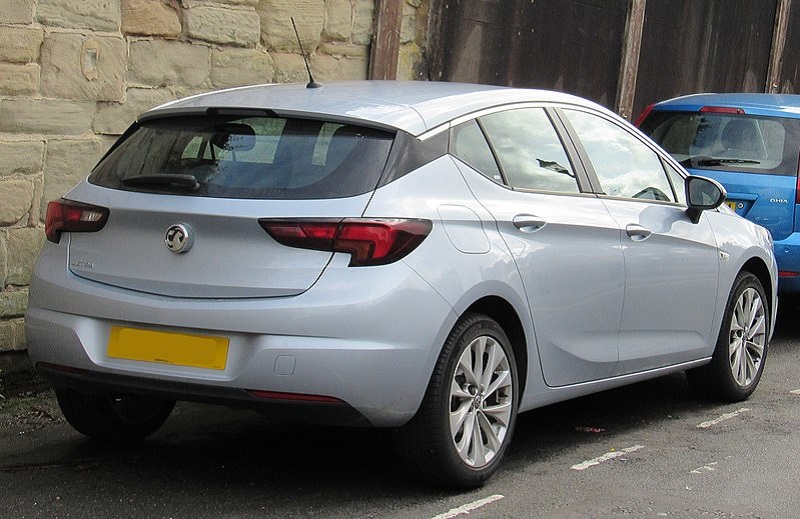 The Astra has a sleek and stylish exterior that is not too conservative or bold, which is matched by the premium looking interior which you would expect with a much more expensive automobile. It is attractive yet very solid inside, meaning that it is well suited to families who require a well-built vehicle. The Astra also features plenty of the latest tech onboard and an innovative touchscreen which controls various functions.
Space
It may be small, but the Astra is remarkably spacious inside even though it is slightly smaller than its predecessor. It can comfortably seat 5 with enough legroom, although it is not the most spacious in its class. It also has a decent boot size if you need to transport luggage.
Safety
Crucially for many motorists, the Astra has a 5-star Euro NCAP award for crash safety. It also features a range of driver aids, such as lane departure warning, lane keep assist, blind spot detection and there are also self-parking models available. There are also 6 airbags, including front and side airbags for driver and passenger and full-length curtain airbags to protect everyone inside.
Overall, the new Vauxhall Astra is a superb small hatchback that is well-suited to a range of motorists thanks to the efficient engines, strong driving performance and impressive design.
Article Submitted by Community Writer.