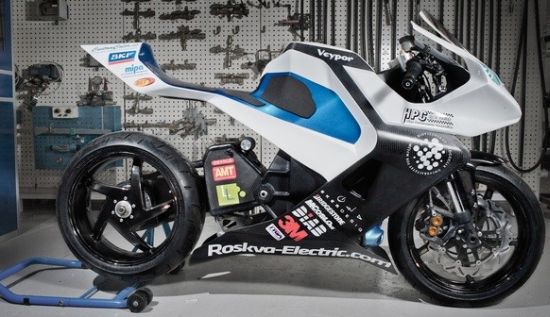 As the demand and penchant for electric vehicles, particularly bikes, is gaining momentum, it becomes increasingly difficult to find one that not only caters well to your racing needs but also stylish, have considerable range and eco friendly credentials to the core. Well, if you are in hunt for such an amazing bike other than ones that comes from brands like Brammo, Zero or BRD, which fits well in all the above said things, you search may end here.
The bike you see pictured here is from a team of five students from the University of Life Sciences (UMB) in Oslo and is dubbed as Roskva. By this all-electric bike, the students are not only going to reinvent the wheels for the Norwegian highways but it will have an edge over all the bikes available in the market. Well, yes Roskva, unlike many other electric bikes in the market that have form, state of the art battery and above all motor technology, but lacks modern chassis, suspension and brakes.
For that matter, Roskva features all carbon fiber unified frame and bodywork that weighs merely 25kg. On the top of this, it runs on carbon wheels getting power from a 94hp motor that takes you to a top speed of 112 mph with a range of 62 miles on a single charge.  Roskva gives electric bikes a new impression and the rider a new feel to own a unique machine.