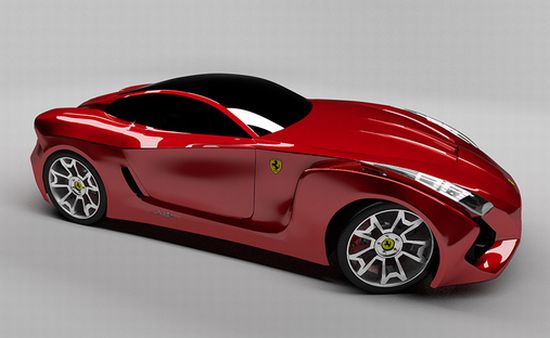 Ferrari cars have long been an inspiration for designers across the world and there are thousands of concepts imagined on the iconic cars the brand has ever produced. Here is another Ferrari concept that takes inspiration from Ferrari 250 Testarossa prototype of 1957.
The latest concept comes from Albanian designer Marin Myftiu and is christened as Ferrari Fx1 RR. Apart from Ferrari 250 Testarossa prototype, the rear including light arrangement and geometry of the concept is inspired from twin-engine jet fighters like F-18.
Ferrari Fx1 Road Raptor or Ferrari Fx1 RR is simply Marin's venture to give traditional classic design elements a modern interpretation. For the stance, the Ferrari Fx1 RR concept borrows from the Testarossa that features front wheel arches totally separated from the intake that give it futuristic and aggressive looks. Similarly, the concept flaunts exotic parts that extend like a blade resulting in a thin nose resembling, again, to that of a fighter jet.
Taking inspiration from the fighter jets, the designer has given more power to the rear lights, which come after scores of design attempts made by the designer, and they fit on a specially designed jet like tail. All these features make the coherent whole of a supercar concept, which is an imagination worth commercialization.