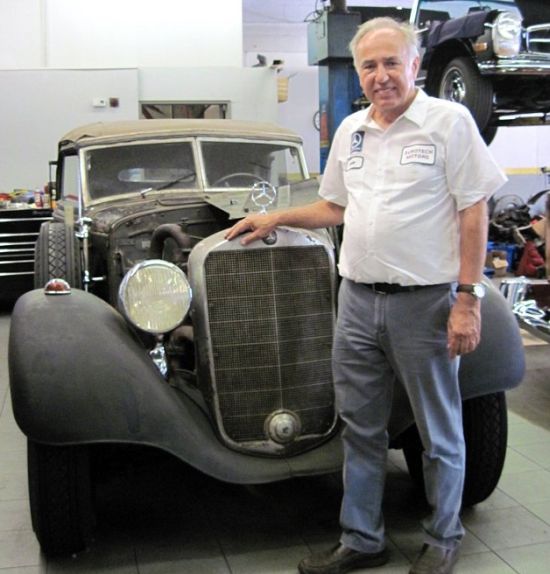 Life surprises us in a big way sometimes. Something similar happened to a New Jersey auto dealer, Zenop Tuncer, who bought a Mercedes 320 Cabriolet D from eBay on the request of a property developer Fred Daibes. However, he didn't have it in wildest of his dreams that it's Hitler's car.  
The whole thing became clear to him when he called up Mercedes to avail spare parts for it. Once he confirmed vehicle's serial number, he was shocked to hear the answer: 'it's Hitler's car'. However, from the appearance, the car doesn't look flashy enough to be driven by Hitler himself but it is certainly one of the eight cars made on special request of the Nazi government for its official.
Zenop Tuncer bought it for a cool $180,000 but was suspicious about this unusual four-door convertible and considered it fake. An expert official at Mercedes, however, confirmed that this eerie car is genuine and made by the brand in 1942.  It is most likely, as per Mercedes, that Hitler had not driven this car as he used a 'top of the line' Mercedes 770 to ferry around. One of his generals accompanying his fleet might have used this car.
This car is in good running condition and its engine generates merely 80 horsepower, having a top speed of no more than 80mph. The new owner has already got various offers, one of which is of $1.5million for this historic car.   Fred decided to continue driving this unique find by chance.
Via: Nytimes