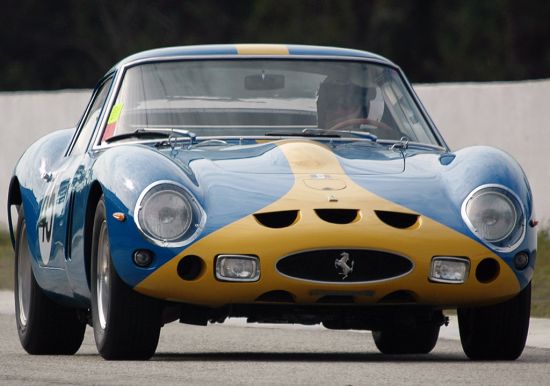 In the recent past, we saw two of the most expensive car crashes ever: first accident involved Bentley, Mercedes, Ferrari, Porsche and Aston Martin was estimated to cost $1m, the second crash included eight Ferraris, three Mercedes Benz and a Lamborghini Diablo costing around $4 million. The most recent and the most expensive car crash, however, involved exclusive Ferrari 250 GTO manufactured between 1962 and 1964. The 1962 Ferrari 250 GTO is one of the 39 limited editions ever built and currently costs $30 million due to its flawless beauty, power and racing history it has.
The one in question here belongs to US businessman, Christopher Cox, who usually drive it around to flaunt his treasured possession. Accident occurred when Christopher was driving his classic Ferrari with his wife, Ann, in central France where he was taking part in the 50th anniversary tour of the Ferrari 250 GTO. He reported to have smashed the car into another vehicle outside Saint-Etienne-des Guirets, near Blois. Ann reported to have suffered a broken leg; no other details of the accidents are available as of now.
The price of the Ferrari 250 GTO has gone skyrocketing in the past and the one built for Stirling Moss sold for a record-breaking $35 million is an embodiment of it. The car was bought by Mr Cox in 2005 has a chassis number 3445GT and was colored red when it started its life in 9162. The iconic car has a 3-litre V12 engine under its hood that develops a whopping 300 bhp. The vehicle is capable of sprinting from 0-60mph in 6.1 seconds, en route to its top speed of 174mph.
Via: Autoblog