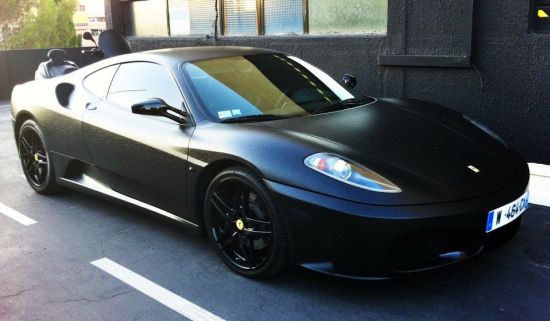 Leather interiors are quite common. But it seems, that isn't what a Ferrari enthusiast from France want to settle down with. Consequently, with the intention to give his car a unique makeover, this man goes one-step ahead and hired customization specialist Dartz to wrap his £135,000 Ferrari F430 in black leather.
We don't know actually what is it that made him to opt for such a bizarre choice, but we guess that it's surely a desire to do something different or perhaps he has too deep pockets to pursue such a customization whatsoever.
This one-of-a-kind Ferrari F430took three of Dartz members 16 days to give leather finish on the exterior. We don't know much about the makeover at the moment as there is no information available on how it was made possible and the cost involved. All we know is from the word of owner who mildly said in a statement that though the leather is genuine but it's something in between leather and vinyl.
Nevertheless, as we know the Latvian company, Dartz, was the force behind the makeover, it would have really cost too much for sure.