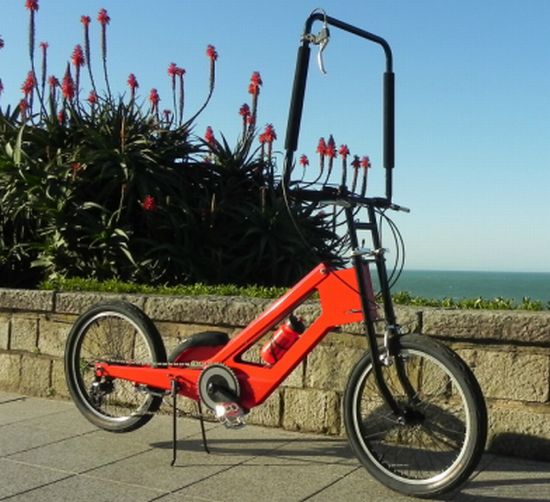 We have seen people jogging and running around to keep themselves fit. It's nice but sometimes it may incur some running related injuries because of constant bounce on the hard surface. That's what the designer want to put off by introducing a bike which is a cross between a bike and the stepper machine.
The machine is an imagination of industrialist designer Matias Conti and doubles as a bike and stepper machine, which you can use alternative. You can use it to jog and avoid the related injuries at the same time. While on the other, it features a folding seat mechanism, which can be positioned under the user whenever there is a need.
Called the Stepper Bike, the amazing imagination lets you exercise different parts of your body with relative ease while at the same time you can choose between a normal bike and a stepper machine.