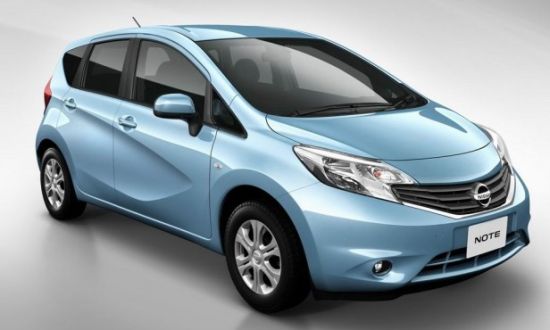 The official photos and videos of the all-new Nissan Note for Japan have finally surfaced on the web. The model is for the Japanese market for the time being, but previews loosely what European model would look like in 2013. Also, the insiders have confirmed that the looks of the European model will combine half the genes from Japanese model and Invitation concept, revealed at the Geneva Motor Show earlier this year.
Featuring a new design cue that separates the new model from the old one is what Nissan calls as the squash line which cuts the into the side doors, new front façade and rear and a more slippery shape to its predecessor. But the Nissan kept the same spacious interior for 2013 model which is simply too spacious for a car in this segment.
Powering Nissan Note will be a supercharged three cylinder DIS-S petrol engine from Micra that will also come equipped with firm's new lightweight CVT transmission. Some of the other most prominent features of the car include brand's around view monitor parking aid which gives the aerial view of the car on its interior color screen, a revised center console around the vents and interior finished in high quality material.
Bookings for Japanese buyers will start from September this year, while the European customers can do the same in 2013. However, no word on which engine will be installed in the European model and its pricing as of now.
Via: Autocar