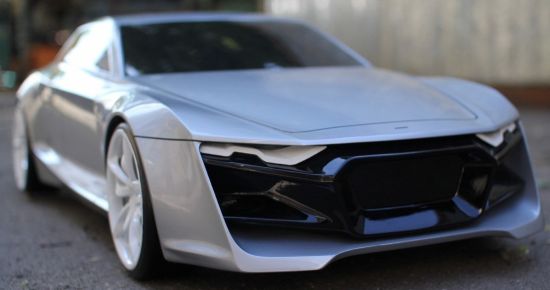 There was a time when Audi was considered nowhere close to Mercedes or BMW for that matter. However, Audi has proved its mettle in various segments with its varied models that include Ur-Quattro, A8, R8, A5 or A7 sports back to name a few. However, a design student from State Technical University MAMI, who has mixed the elements from all the cars to propose a flagship sports model for the brand Audi.
The concept has been named R9 and is designer's final thesis project. Taking inspiration and borrowing many design cues from 2010 Quattro Concept, the concept R9 is Audi's version of Lamborghini Estoque and features a slopping roofline which is inspired from A5 and A7 Sportback models as well as front end of the 2010 Quattro Concept.
Designed to give Porsche Panamera and the Maserati Quattroporte a run for their money, the concept R9 is imagined with front-mounted engine and Quattro all-wheel drive system to propel the elegant beast on the road. Hit the jump to check out the images of the concept from all sides.
Via: Cardesign