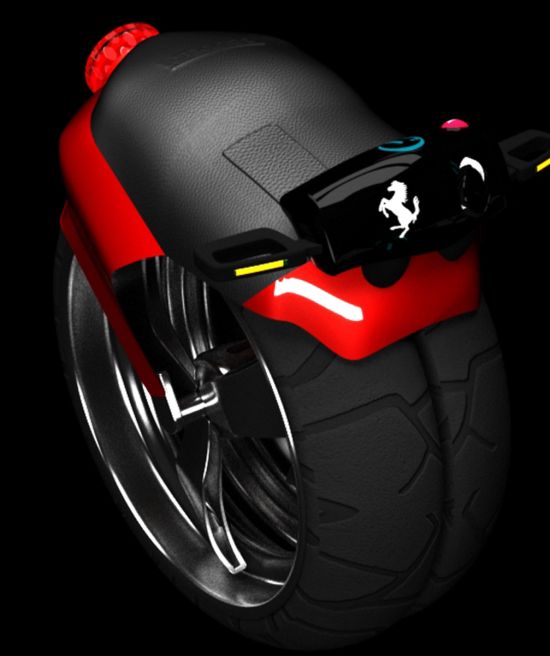 We all know that Ferrari has long been an inspiration for the designers across the world to create their concept vehicles with a prancing horse logo. We already have had some Ferrari concepts featured on autochunk, and here is one entirely different. This concept is dubbed the Ferrari – The Pop Bike and is the imagination of Australian industrial designer, Kourosh H.Esfahani.
As the level of pollution and space on the city roads is cramping with each passing day, the eco friendly and compact vehicles are the need of the hour. Ferrari Pop Bike is designed to solve both problems in the future. The Ferrari Pop bike is placed well between bicycles and fierce motorbikes in a similar way as tablets as a product between phones and laptops.
The Ferrari concept is not only economical but also user-friendly, for it is a two wheeled, battery powered electric vehicle. Aimed to provide the students and fresh professionals their daily commute without polluting the environment wee bit, Ferrari Pop Bike is self-balancing, thanks to the use of two wheels together. The bike will cater pretty well to the interests of people who love the thrill of biking but avoid riding one due to the risk involved.
Thanks, Kourosh H.Esfahani!