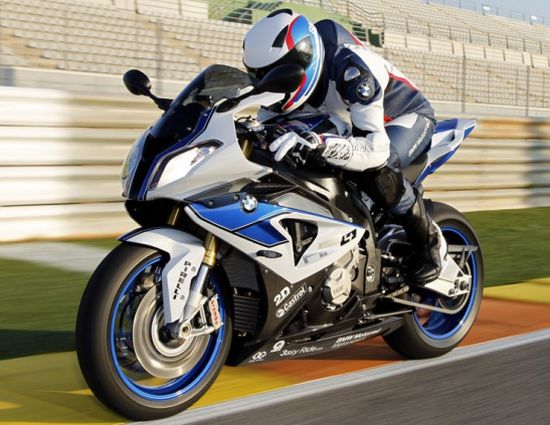 Taking the HP model series, founded in 2005, one-step ahead, BMW Motorrad presents the all-new HP4. The lightest 4-cylinder super-sports bike in the 1000cc category till date, BMW HP4 weighs 199kg when 90% of its fuel tank is full and Race ABS are included. The dry weight of the bike, however, is 169kg, thanks to the extensive use of the lightweight material.
Getting power from the super tuned four-cylinder engine from BMW family that develops a healthy 193 hp and 112 Nm of torque, BMW HP4 is the perfect embodiment of controllable power and sporty perfection. BMW S 1000 RR based HP4 is the first 4-cylinder motorcycle in the HP family and has its engine speed increased to 14,200.
Some of the other prominent features of the bike include the launch control function for excellent start from standing position, higher performance brake system and Race ABS with IDM setting, better dynamic traction control, lighter sprocket carrier, titanium exhaust system, lighter battery and 200/55 ZR 17 tires on the rear. This model is to be launched in 2012.
Source: BMW