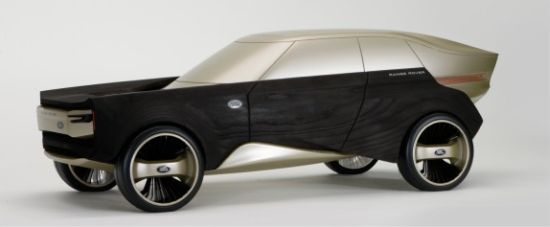 If a designer has to envision a Range Rover to the Russian car lovers, how will it look like? Well, it is but obvious that the designer should know the Russian mentality, road condition in the country and, of course, target buyers. Well, this is what Ina Hadykina from London Royal College of Art has exactly done by designing a Range Rover, that she says has been conceptualized while keeping in mind the Russian mentality associated with cars.
In a further description of her project, the designer says that Russia is a country of contrasts and thus gives her project a similar slogan, i.e. 'Contrast'. Targeting the young Russian generation, the Range Rover 3XR concept is imagined to cope up with the challenges posed by environment in the country and flaunts an elegant stance, which is clean and dynamic.
Keeping the Russian ethos in mind, the Range Rover 3XR concept consists of two contrary parts – the black and white. The black part in the body of the Range Rover is made of traditional Russian birch wood which is rough and solid in form as well as on surface. The white part of the vehicle highlights the modern pure technology. Both contrasting parts constitute the coherent whole of the vehicle that communicates with the contradictory yet consistent new Russian soul.