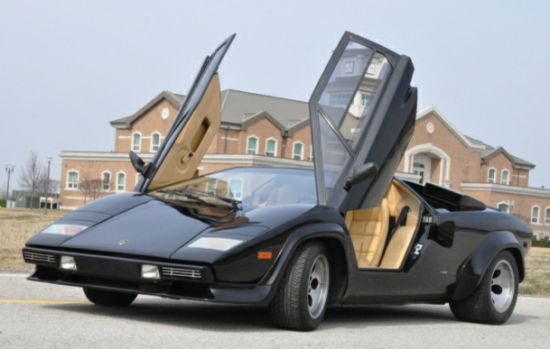 This is 1983 Lamborghini Countach 5000S 2 Valve carbureted version. As the header declares that it's up for grabs at Hemmings, so those of you movie fans who love to collect things featured in the films have a bright chance to own this edition.
The Lamborghini Countach 5000S was featured in the beginning of the movie 'Rain Man' and is in excellent condition. The seller at Hemmings states that a major service of  the car has been done that include a new clutch, oil and coolant hoses  and valve job. On the top of thid, all its fluid are changed, new air filters and door shocks has been added, water pump and all carburetors has been rebuild just 1000 miles ago.
Featuring black exterior and brand new interior that is 100% original, this unique car is ready to exchange hands for a cool $133,000 or the best offer.