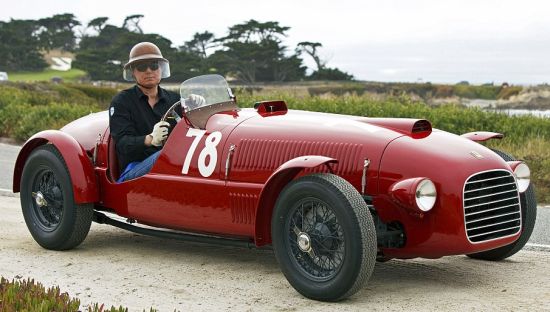 Ferrari has a massive fan following and people are hell bent upon spending any amount on anything with prancing horse. What if it's the oldest car from the brand? It's not surprising that a Ferrari nut from New York has bought a 1947 166 Spyder Corsa in 2004 for around $770,000 and spent another $500,000 to painstakingly restore it with original chassis, engine, gearbox and almost everything original that car was sold with in December 1947 by Enzo Ferrari.
In order to take the 1947 166 Spyder Corsa back to its original form, Jim Glickenhaus, 62, took to the original home of Ferrari in Marenello in Italy where the antique beauty met the authentic restoration. Mr. Marenello showcased the restored Ferrari at Pebble Beach, California and claims his 166 Spyder Corsa is the oldest Ferrari.
The scintillating beauty with low body and thin tries may not be as powerful as its modern counterparts are but its sheer elegance from the bygone era. Only 39 of them were ever built between 1948 – 1953. Under the hood, you can find 2.0-liter Colombo V12 engine, which is capable of taking the car to a top speed of 100mph. After the restoration, this one-off-a-kind classic car, as per the owner, can fetch up to $8million.

Via: Dailymail