The type of car you drive can reveal a lot about your personality. You might prefer a vehicle that is functional, high performance or cheap. However, once you have achieved a certain level of success, you may want to purchase a car that stands out. A business owner can choose to stand out or stay humble through their vehicle selection. Choosing the right type of car can be difficult for a business owner, since it often comes with public opinion. Here are some of the best cars a business owner can drive to attract attention, ranging from flashy rides to classic cars. 
Lexus LC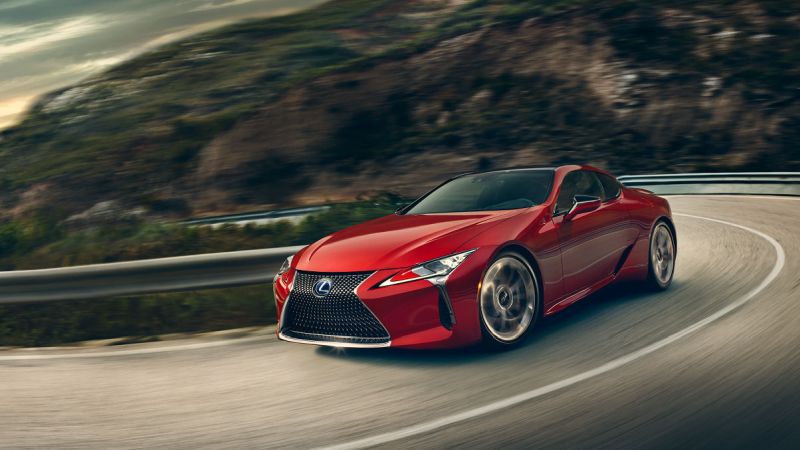 Image Source : lexus.com
If you're looking for a sporty and smooth ride, the Lexus LC is the vehicle for you. Drivers have praised this car for its combination of luxury and performance. The two-door car comes with hand-stitched features and seat coolers, but also a powerful V8 engine for your inner adventurer. Its interior and exterior design is meant to draw the eye. The Lexus LC also comes in a hybrid version for those looking for an environmentally-friendly option. The Lexus LC is the perfect car for the business owner who wants to show off and stand out. ($92,000)
Mercedes Benz S-Class
The Mercedes Benz S-Class is best known for being a polished, feature-filled sedan. It is often called the best in super luxury cars, with good reason. The seats have the features to heat, cool and even massage. It has plenty of seat space and noise control to make even the longest rides comfortable. The Mercedes Benz S-Class comes in the sedan, coupe and convertible styles. This car is all about comfort, for the business owner who wants to ride in style without sacrificing premium quality. ($89,000)
Ford Mondeo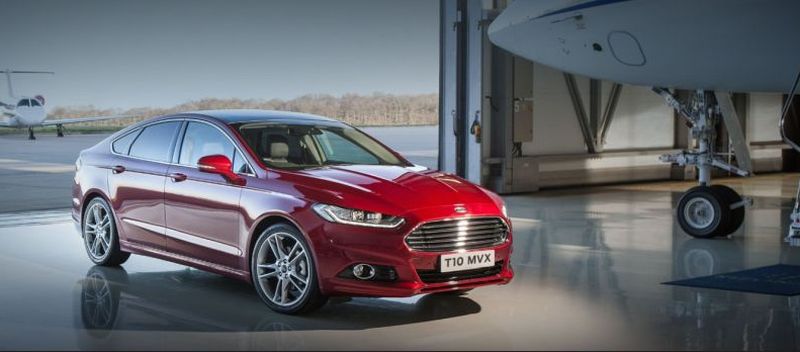 Image Source : ford.ie
The Ford Mondeo was designed to fit all lifestyles. The most notable feature on this car is Sync 3, the touchscreen interface system that connects to your phone and listens to your voice commands. The vehicle is also equipped with Active City Stop technology, which helps avoid collisions by calculating the distance to the car in front of it. Consumers like the Ford Mondeo for its responsive bi-turbo diesel engine. The car also features an ultra-quick defrost system that can clear the windshield even in freezing temperatures. The Ford Mondeo is perfectly formulated for the business owner who is always on the go. ($49,000)
Buick Regal GS
The Buick Regal GS is a mid-size sedan praised for its powerful engine and 9 speed automatic transmission. The 2018 model includes updated technology like Android Auto and Apple CarPlay. The seats are adjustable fourteen different ways, and cargo space is extensive. Safety features include Lane Change Alert and Side Blind Zone Alert. To top it off, the car is the most sophisticated looking Buick yet. This American-made car can give a business owner a quality automobile without breaking the bank.($39,000)
GMC Yukon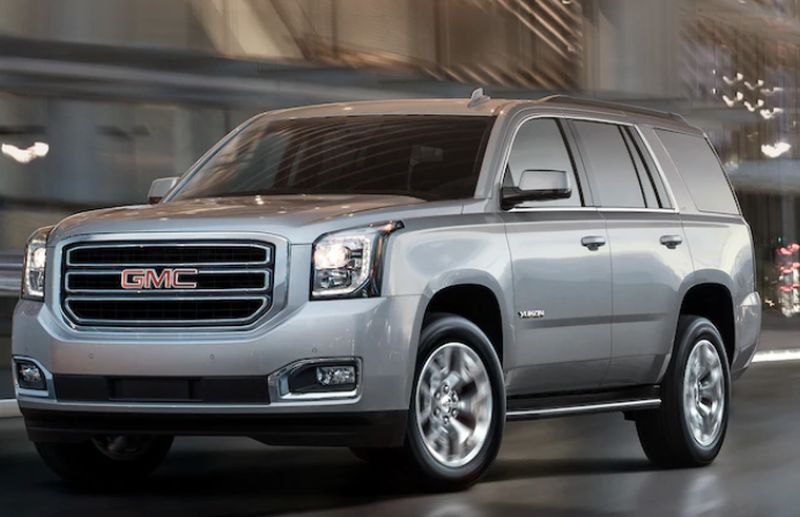 Image Source : gmc.com
This full-size luxury SUV is a great option for business owners. It has plenty of room for seating or storage. Whether you are driving around family, clients or equipment, the GMC Yukon can handle the load in style. With advanced safety features available like collision alerts, auto braking and lane watch, there are several reasons to enjoy the GMC vehicle. According to Kansas City GMC Dealer, "It's SUVs and trucks are built to last, with an average of almost 190,000 miles, before losing value." Thus, you can rest assured that you will get value out of this vehicle purchase in the long run. ($49,500)
Mazda CX-5
The Mazda CX5 is a compact SUV that fits 5 passengers comfortably. It features additional safety technologies, like Advanced Blind Spot Monitoring and Adaptive Front-lighting System, that made it the 2018 IIHS Top Safety Pick. The interior is spacious and quiet, but sleek enough that it defies the stereotypical clunky SUV feeling. Business owners can take advantage of the Mazda's voice command feature for communicating on-the-go. ($25,000).
Whether you're looking for a car that impresses clients or takes you in-between cities, the car you drive can reflect on your business. The high-class Lexus and Mercedes are eye-catching luxury vehicles that are expensive cars to buy while Ford, Buick and Mazda make exceptional and cost-efficient alternatives. Remember to ask about any tax deductions or write offs that you would be eligible for by using the vehicle for business. Once decided, any of these top vehicles will give you a stylish and comfortable ride. Additionally, it will make you stand out just enough wherever you go.
Article Submitted By Community Writer