Luxury cars have been wooing men for over a century now. Made out of quality materials and an intelligent blend of comfort and technology, they strive to show the world what is achievable and pave the way for future personal transport. While all automobile manufacturers aspire to provide luxury, not everyone succeeds at it. The cars are supposed to provide the best experience when it comes to comfort, performance and design. They are likely to have more engine power, great looks, quality interior and in-car equipment. In this article, let's take a look at the best luxury cars to buy in 2018.
Luxury cars to buy in 2018
We are no longer living in an era where the most luxurious cars only come in the saloon body style. Automobile manufacturers now dribble in all kinds of body styles when designing high-end luxury cars 2018. Extremely luxurious off-road beasts are available now just like super sports cars that amaze everyone with how much power they pack. Let's take a look at comfort-centric cars from the best luxury car brands. 
Mercedes S Class sedan:

Image Source : mercedes-benz.ca
The S class features the best of what Mercedes has to offer. One of its previous models brought to the world the wonder of anti-lock brakes. This is just one among a long list of technologies that the S Class models have brought to our world. A new feature added in the recent models is the ability to judge the road surface ahead change driving pattern automatically.
The S class offers a wide range of choices when looking for the most suitable car for you. From powerful petrol engines to comparatively economical diesel and hybrid engines. Then, there is the AMG version with incredible power or the extra wheelbase version for extra space within. Like it has been for a long time, the S class is one of the best luxury cars to buy in 2018.
Audi A8: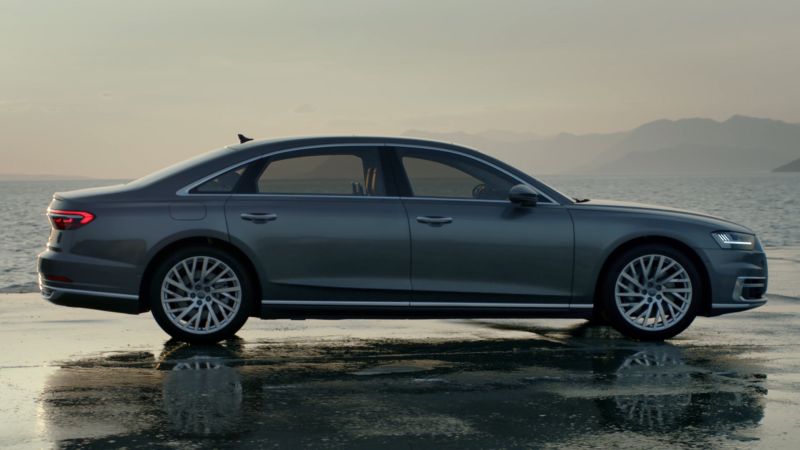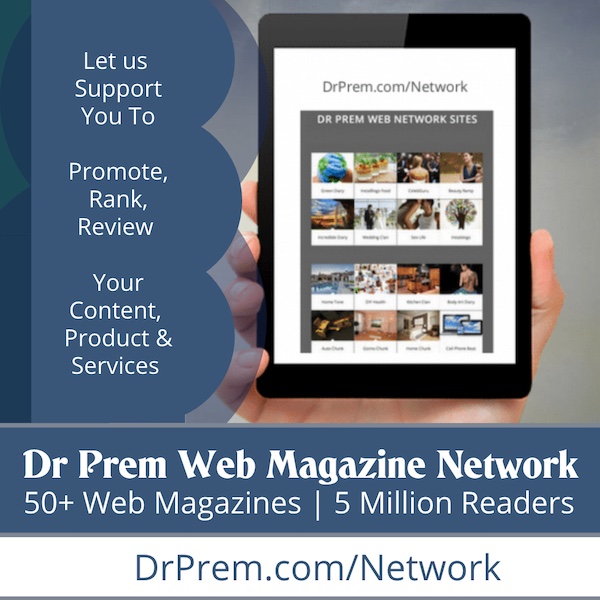 Image Source : audi.com.au
The Audi A8 has given strong competition to both, the S class and the 7 series. A formidable contender in high-end luxury cars 2018, the A8 packs a punch with impressive performance and comfort centered design. The only drawback with the Audi A8 is it has not been given the level 3 autonomy yet. Once the level 3 is clear legally, the A8 will be an even more impressive sedan showing what it is truly capable of.
It may not be one of the most expensive cars 2018, but it is definitely the best Audi has to offer and comes ready with all its latest technological innovations. The latest version of A8 also has commendable interior space given that it has a total overall length of approximately 5 meters overall.
All the technological features may not make the Audi A8 compare with the S class' splendid and grand style or the quick responses of the BMW 7 series, but it is definitely designed keeping the future in mind. If you are looking for luxury cars to buy in 2018, you can't go wrong with an Audi A8. Few people who have bought an A8 have regretted the decision.
BMW 7 series sedan: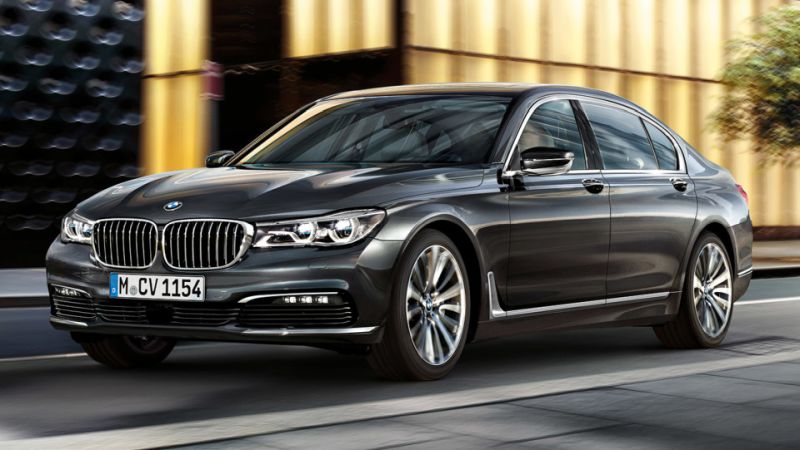 Image Source : bmw.com.au
The BMW 7 comes with the latest technology embedded in all parts operational and comfort. The BMW 7 series gives an excellent performance while making it all seem effortless from the inside. Even when driving, it offers the agility and response of a small car making driving it easier than one may assume. Car reviews have shown that driving a BMW 7 series is more enjoyable than either Audi or Mercedes from the same class. Only Porsche Panamera is better among all competitors when it comes to the driving experience offered.
When it comes to fuel savings, the BMW 7 series has an excellent reputation. This leads to low running costs. The only cons we could identify is that it does not experiment much when it comes to styling, and not all engines are available with all the trims.
Porsche Panamera hatchback: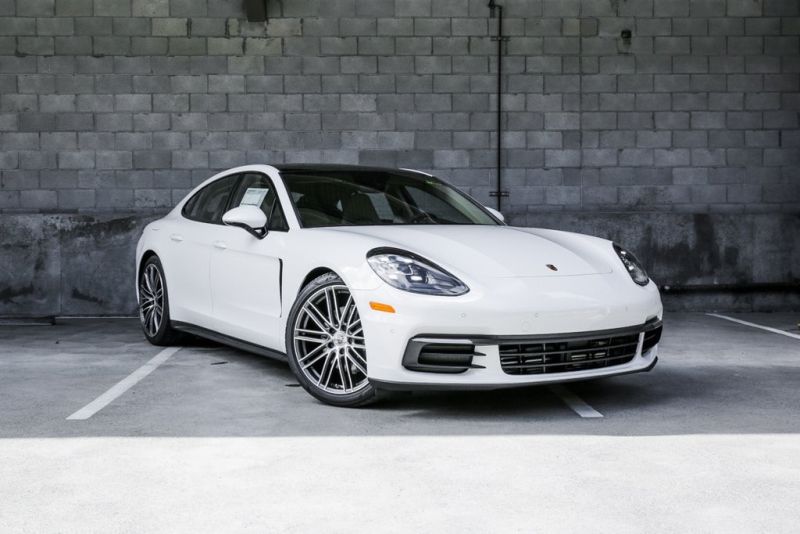 Image Source : ssl.cf1.rackcdn.com
The new Porsche Panamera has been redesigned with excellent looks. The sleek and aerodynamic body has brought improvements in the fuel economy and performance. The Panamera is a hard car to beat when it comes to the driving experience. The steering precision, unrivalled power and the driver control are the USPs of the Panamera.
It is difficult for any other luxury cars to compete with what the Panamera has to offer when it comes to this. Panamera also comes in three variants. One may choose to go for the hybrid engine for cost control in the long run or the diesel engine for cruising on the highways or the Panamera turbo for the unmatched speed. There is one for everyone.
Expensive luxury cars that famous celebrities drive
Well, not all celebs love to commute in high price sheet metal, but most of them definitely do have a taste for luxurious vehicles. Some celebs have a strong passion for pricey rides, so they do not mind spending huge dollars on their passion. Some of the Hollywood celebs have all the wealth and all the passion that is required to own the most expensive cars in the entire world. Read on to find out who are those celebs who love to drive the most expensive cars:
Jay Z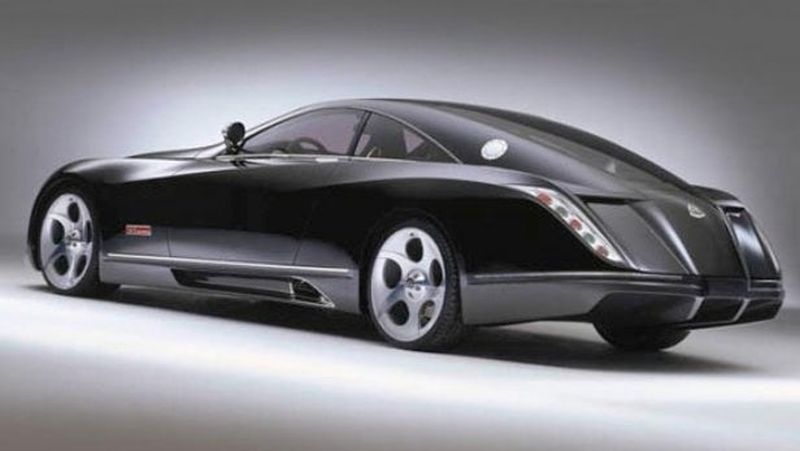 Image Source : img.newatlas.com
Jay Z is a passionate about cars, and he drives the most expensive car in Hollywood – the Maybach Exelero. This revelation should not be shocking though, as Jay Z has quite a fortune. Jay Z has been seen driving his Exelero in his music video "Lost One." It is a car worth $8,000,000, and somewhat resembles Batman's trustworthy vehicle. The car weighs 2.66 tons and can reach a super high speed of 218mph. The power of Exelero is phenomenal, as it can accelerate from 0 to 60mph in just 4.44 seconds.
Simon Cowell
Simon Cowell owns a Bugatti Veyron that cost him $ 1,700, 000. He is one of the judges on the very famous talent show, American Idol. He rides in his sophisticated and expensive car that can reach a speed of 60mph in just 2.5 seconds, and thereafter the limit is 267 mph. Having such a high-speed feature makes Bugatti Veyron one of the fastest cars in the world. The other cars in Simon's collection include Rolls Royce, Ferrari, and more.
Nicolas Cage

Image Source : auto.ferrari.com
Sadly, Nicolas Cage had to face a serious financial crunch but before that, he was wealthy with even wealthier passions. He owned a Ferrari Enzo, worth $670,000. The model that he owned could go up to 217 mph. Other notable feature of the model was the F140 Aluminum V12 engine that was all full of power.
Jerry Seinfeld
Jerry Seinfeld's name adorns the list of a few celebrities who are real car collectors. He is an avid car collector and has extreme enthusiasm and interest in automobiles. He is a proud owner of a vast and impressive Porsche collection, his collection is one of the largest in the entire world. Porsche 959 is one of the best models in his 46-car collection. The model is one of the total 337 units of the car that the company manufactured but it has not passed the U.S. emissions test.
Summing it up:
Luxury cars fulfil another very important role in the transport industry. They pioneer new technologies that are likely to become a part of more affordable cars in the future. As we saw how the Mercedes S class pioneered anti-lock brakes, other luxury cars have brought a long list of other technologies. They are Bluetooth connectivity, parking assistance, noise-cancelling technology to name a few.
They may be the most expensive cars 2018, but their contribution to making personal transport safer and reliable is invaluable. It won't be long before other affordable cars come with the same features pre-installed. This was our list of the high-end luxury cars 2018. If you are looking for luxury cars to buy in 2018, this article should give you a fair idea of what to expect from different luxury car brands.