SEMA (Specialty Equipment Manufacturing Association) is a pretty big deal, because this trade show brings the brightest and best minds, together with the hottest trends.
Held every year in Las Vegas, this year it took place in November.
SEMA got its start in 1970.  At that time it was referred to as:  Speed Equipment Manufacturing Association but, because of all the regulations it changed from "Speed" to "Specialty."
Trail to Sema
The biggest event in this trade show is unarguably the kick-off called Trail to Sema.  it's a 1900-mile off-road trek that starts in Colorado and ends at the trade show in Las Vegas.
The Trail To SEMA is taken this year was taken in a JC Whitney– sponsored jeep with PowerStop Brakes.
To learn more, there is a video series coming out later this year that will detail this massive journey and you can also find some great photos on the JC Whitney (@teamjcwhitney) Instagram page.
The Trail To Sema Video: What Will You Learn About Jeeps?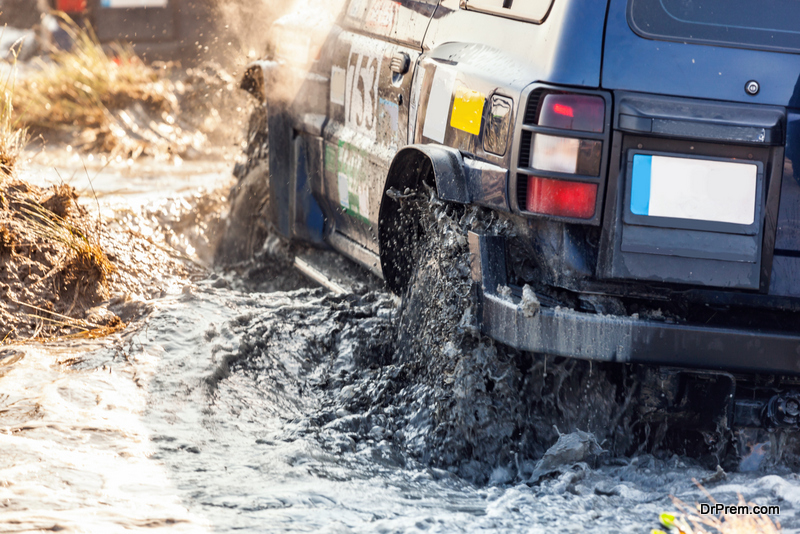 The jeep takes trips over rivers and through streams. It goes through heavy and rugged trails. Make no mistake, though: You can drive it over pavement.
The video is a showcase of all that a car like this can do when it has the right brakes, and it is a very nice way to think of how other people can upgrade their own vehicles.
When the jeep arrived at the Sema show, people were able to test out and buy the products seen on the jeep, and had a chance to start thinking of how their vehicles are put together.
Jeep enthusiasts were able to look at some parts that they want to use to make their next adventure possible. Vehicles that are outfitted correctly can literally scale a mountain and cross a large river.
Rob Mullner of JC Whitney says, ""Without the support of the brands sponsoring the Adventure 2018 truck build and Pay It Forward sweepstakes we wouldn't have been able to reach so many people with our message, nor would we have been able to build such a great truck. At the 10 different events we attended on the Adventure Tour we received many compliments on the RAM 1500,especially the flag graphic on the tailgate.""
Trail To Sema Video=Inspiration
Especially if you're an outdoor enthusiast, be ready for to explore places that you should visit because the video becomes a road map for recreating this journey.
This is not like taking Route 66 all the way to the west coast.  Rather, it's a trip that shows off the beautiful heartlands of America.
It also inspires people who may be wondering if they should start to upgrade their jeep. This is why they also need to think about going to the SEMA show next year to see all the new parts they could buy.
Founded in 1915, JC Whitney is a retailer of aftermarket parts for trucks, jeeps, sports cars and other models from well-known manufacturers as Ford, Chevrolet, BMW, Mazda and more.  To order an e-version of their catalog, click here.
Article Submitted By Community Writer