It is only natural to want to take the best care of your car – especially if it is a relatively recent purchase. Aside from the natural high of having a smooth drive with your vehicle, another reason for keeping your car in tip-top shape is to ensure that you are not blindsided by issues that could end up costing you an arm and a leg.
That said, it can also be quite challenging to keep your car well-maintained without the experience to match your desire to get the job done. Here are just a few quick tips on keeping your car fresh and well-maintained.
Slow acceleration can make a significant difference in the long run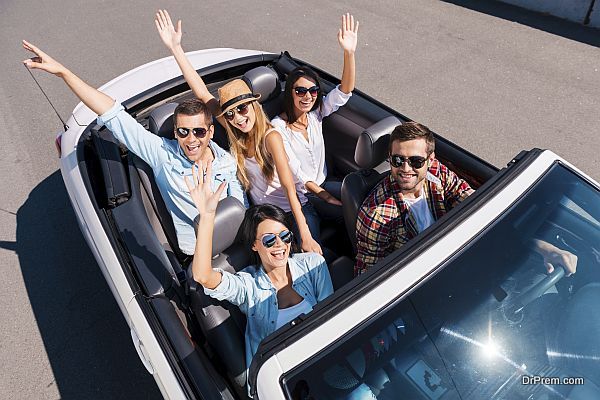 Even if you might be fond of going from zero to sixty in a short amount of time, it does not mean that your car will be able to handle such abuse continually. If you want to be able to keep driving your car for extended periods, it would be a good idea to be gentle with the accelerator. The harder you press down on the accelerator, the more stress you put on many components of your car – and enough abuse could turn into a costly problem.
On the other hand, you would be surprised at how much smoother your driving experience will be if you are soft with your acceleration. It might not earn you points in the racing department, but unless your vehicle was made for that purpose, you are better off driving smart.
Routinely change your car's oil and fluids while keeping parts handy
Perhaps one of the worst things that can happen to your vehicle is a blown engine thanks to poor oil management. Neglecting the amount of oil that you have in your car will only ensure that you pay a substantial amount of money for repairs – perhaps more than you paid for your vehicle. Read the manual to get an idea of the recommended schedule for the changing of oil and other fluids. Also, gadgets such as a wheelnut indicator will ensure that your car's wheels are bolted on in the right way.
Regular check-ups are a must
Similar to how it is necessary for you to go to the doctor every now and then for a check-up, your car should go through the same thing. There are times when it is vital that you have an expert take a look at your vehicle and ensure that things are in working order. Do not take your vehicle to just any expert, however, as some mechanics have shady business practices of tricking inexperienced drivers into paying more than they normally might for repairs. Ensure that you trust the mechanic who is going to have a look at your vehicle.
It is never a good idea to wait until your car has a problem before trying to do any maintenance. Keep in mind that maintenance is all about prevention. By following the steps above, you can keep your car in tip-top shape while simultaneously learning more about the vehicle you are driving.
Article Submitted By Community Writer