Dirt riding is a niche sport but its popularity has grown manifold in recent years. With the devastating effects of global warming caused partly due to vehicle emissions being noticeable over the years, dirt bikes have become eco-friendly too. There are many bikes which do not require fossil fuels, cause no noise pollution and are a great choice for the green minded bikers ready to race. Check out some of the best eco-friendly dirt bikes around:
7 Best eco-friendly dirt bikes
Before we start listing the bikes, let's learn a little about them. These bikes are a different from conventional dirt bikes, the major difference being that that is no gearbox, and hence there is no clutch. You just have to start the bike, 'twist and go'. It's a little strange at first, but you can get used easily.
Read More: 8 Amazing City Bikes that Will Make Your Commute More Fun
1. Stealth H-52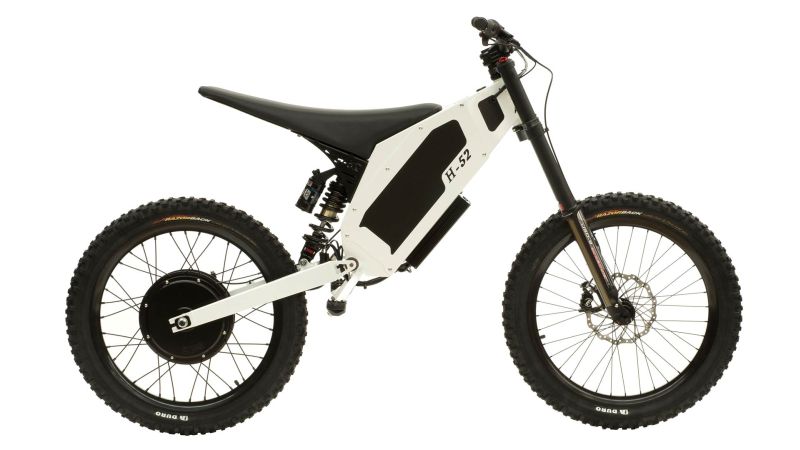 Stealth is one of the eco-friendly dirt bikes which have proven their capability. It may not be very powerful but it has enough power to tackle tough off-road trails. It is powered by 4.5kW motor and has exceptional acceleration from the get go. It climbs hills easily and if you just want to go for a ride on it, it offers a steady and comfortable ride. It's one of the bikes that go 30+ mph and has a range of approx 35 miles. The battery lasts for 120 minutes or thereabouts on full charge. It costs around $9,500, but that the price you have to pay sometimes for a good thing!
2. Sur-Ron Firefly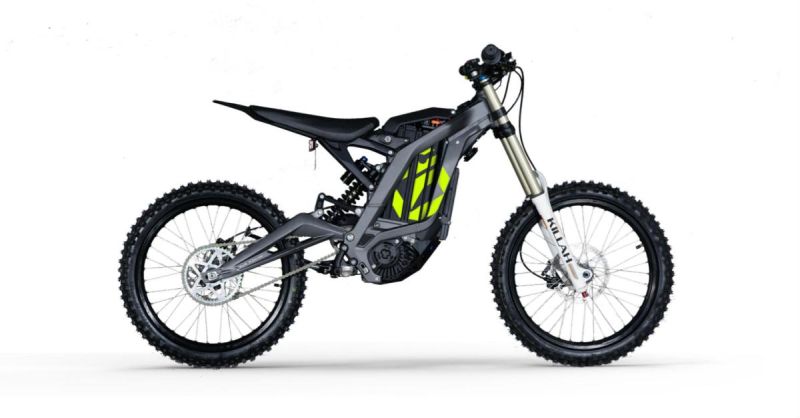 Out of eco-friendly dirt bikes, the Sur-Ron deserves a mention. It does not cost as much as the Stealth and the electric dirt bike for adults made by the industrious Chinese gives you a good performance. You can get a speed of over 45 mph, peak torque 18.4 lb-ft, and decent ride time of two hours. All their models are not road-legal however, so check before you buy. The price range starts from $2,000  and goes up to $3,500.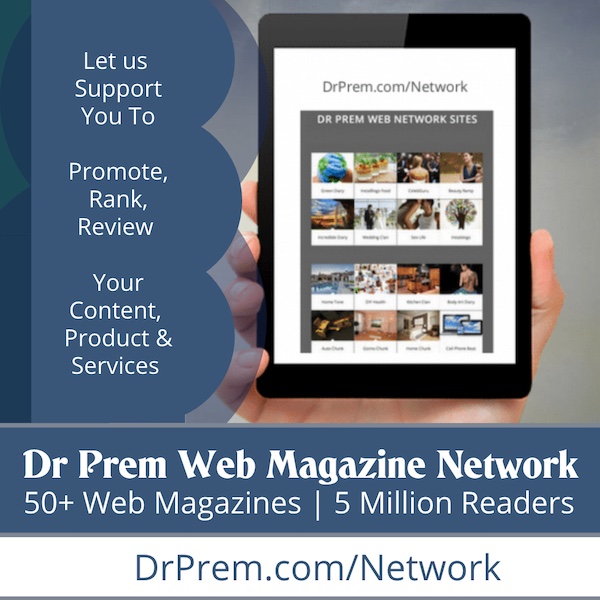 3. Razor Dirt Rocket SX500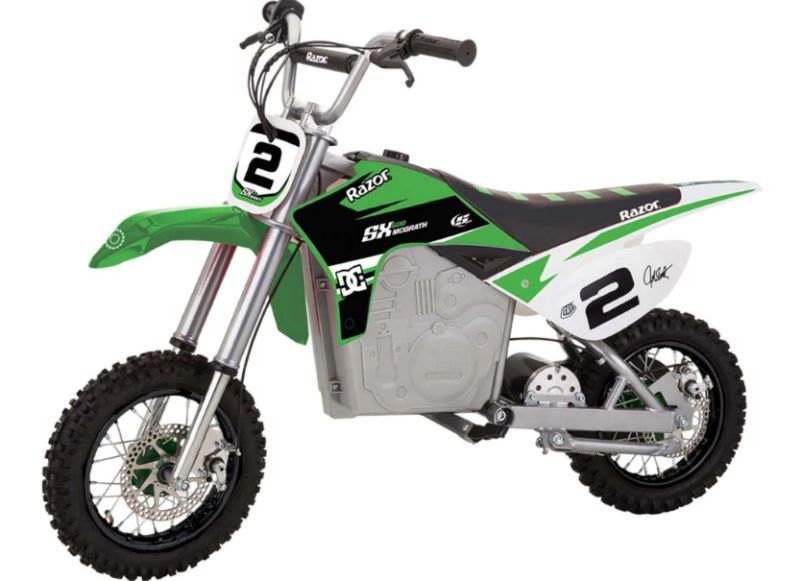 This electric dirt bike was inspired by the legendary motocross biker Jeremy McGrath. It meant for adults who want a thrilling, super charged experience. It has the authentic McGrath graphics with an aerodynamic design. It has a variable speed motor and high torque, and speed is upto 15mph.  Its power is in the middle segment for bikes, and can be ridden for 40 minutes, with dual suspension. The larger tires make the bike perfect for off-roading.
4. SAY YEAH 36V500W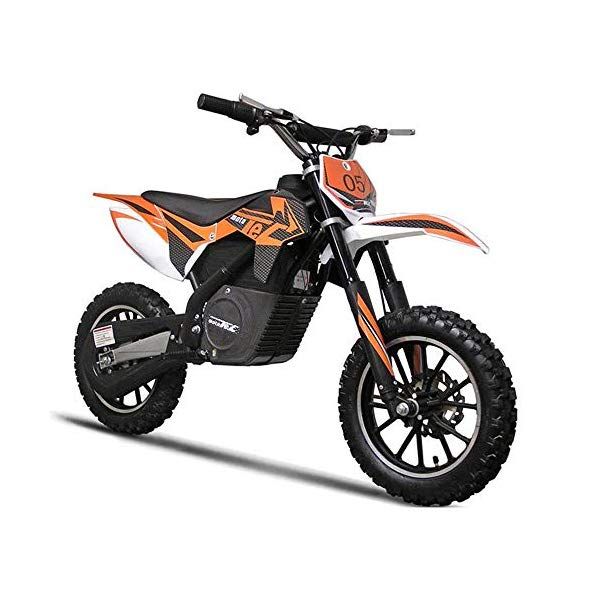 This bike is meant for young adults or children above the age of 13. There are three speeds available which can be selected using the bike lock. It is electric too, and it is great for off-roading. This can be a starter bike for kids which they can use for a long time, as the minimum speed is 5 mph which can be gradually increased to about 15 mph.
5. KTM Free Ride E-XC 2018 NG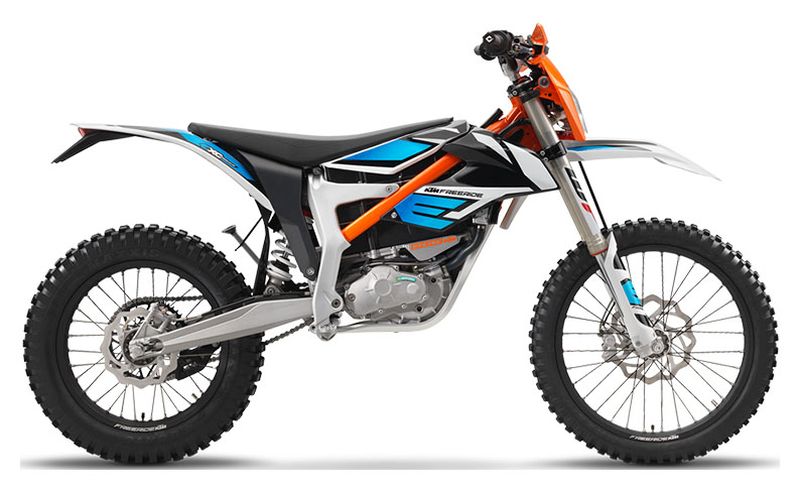 This is one of the eco-friendly dirt bikes you must check out. It has 42 Mn torque, KTM powerpack, state-of-the-art control unit and adapts perfectly from rough dirt paths to suburban roads. The ultra modern control unit is the USP of the bike, which offers a great response rate. Three modes, economy, endure and cross are available. The economy mode speed is 30 mph. In Endure mode, the power is restricted, upto 16 kW and in the Cross mode, the power goes up to 18 kW. This bike can be great for off-roading fun.
6. Kalk Electric Bike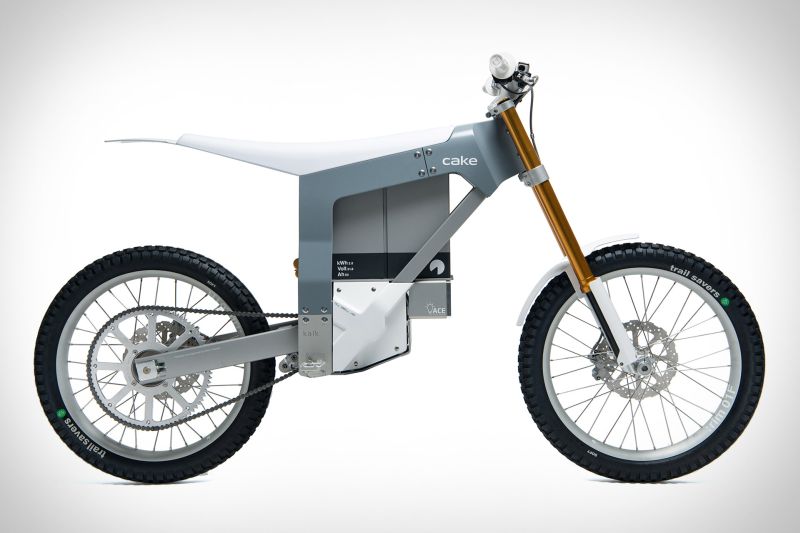 Kalk from Cake is an electric bike which is quite futuristic. It has a simple, minimalist design which is easy to maintain. The bike has 50Ah battery which offers large range and powerful torque. It weighs around 70 kilos, and has a single-pivot direct drive which reduced the need for heavy parts.
It has a top speed of 50 mph, and is one of the bikes that go 30+ mph and a great battery life at 3 hours, which means you can off-road with fuel driven dirt bikes. It has three riding modes which enables it to ride on different terrains, but the bike is mainly intended for light off-roading. The Swedish bike is pretty pricey, however, but it is a limited edition bike so that may be the reason behind the hefty price tag of 14,000 dollars!
7. Kuberg Freerider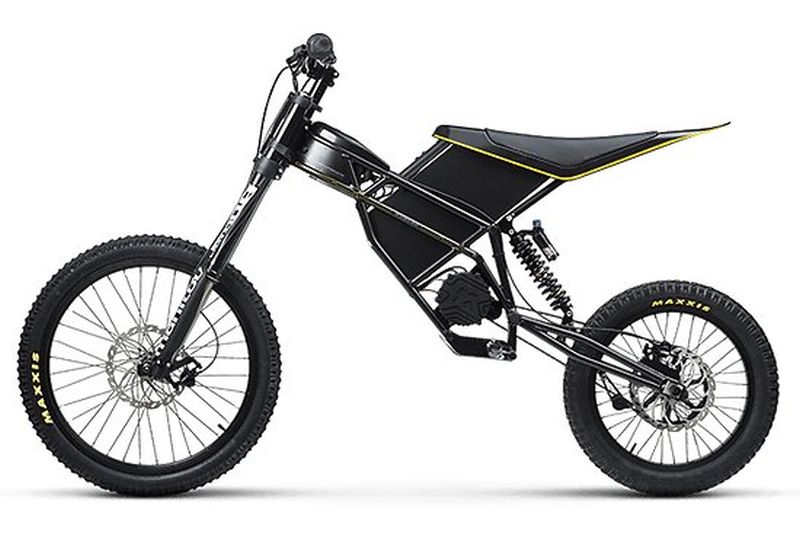 The Freerider has 48 pv motor, deliver 11 hp power and reaches speeds of 34mph. It is hailed as good electric bike for its dongle plus app which connects to the bike's sensors. Through the app, you can track speed, monitor the battery life and assess torque as well as limit the output. Its battery lasts for about an hour and can be charged fully in 2 and half hours, and even more quickly if you buy the quick charger.
These electric dirt bikes give you an option to follow your option of dirt biking but in an eco friendly way. Many of them are suitable for kids as well, so the entire family can use these bikes for some cool dirt riding time!