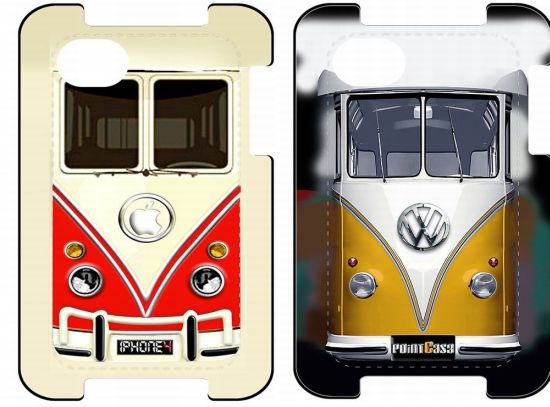 It has been more than six decades Volkswagen launched VW T1 van as the transporter, kombi and microbus. The T1 remains a legend ever since and continues to be. It catered to the wide range of consumer interests with its functions as a passenger van, cargo van and pickup truck and came out as one of the forerunners of modern cargo and passenger vans.
That's briefly about the VW T1 van. However, we are here to introduce you with something, which is a new take on T1 that designers and engineers who worked on Transporter van might surely have not thought of. Yes, now you can carry your VW T1 van in your pocket. By this, I surely don't mean a miniature version but an Volkswagen Transporter T1 iPhone case.
The VW T1 Transporter van iPhone cases for 4, 4S models come in yellow, blue, red, orange and pink colors with chrome logo. You need to shell out $ 38.75 or $40.30 to park your favorite colored T1 in your pocket.
Via: Autoevolution / Redbubble