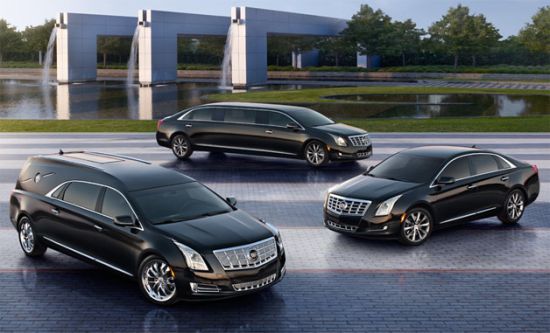 With the intent to get the bigger auto market pie, Cadillac expands its traditional XTS lineup and introduces three special versions that include a Livery sedan, a Limousine and a funeral coach (read Hearse). Targeting specific audience who always demand for something extra, GM steps out of the factory premises and collaborated with the aftermarket companies who did everything GM directed them to. The result is, Cadillac XTS for every occasion.
The Livery Sedan is GM's factory package and has some stunning features to pamper the passengers in the rear. The features include magnetic ride control suspension, heated seats as well as side windows, tri-zone climate control system and 19" alloy wheels. Additionally, there is an optional refined navigation system, sophisticated inserts, embellished interiors, ambient lighting and an inverter to power the electronic devices.
On the other, Cadillac Limousine has an extended wheelbase of 3048 mm and includes all the features added in the Livery sedan. Cadillac Hearse will also have similar features. The luxurious Cadillac Hearse will have a new rear section with a roof in the middle, which will be used to place wreaths dedicated to the deceased.
However, there are no exclusive details of the Limo or Cadillac Heresy made available as of now. What we know all is possible buyers of Limo and a Cadillac Hearse will be able to order the chassis by the end of the year and work of elongating and building these vehicle on donor XTS coupe will be  performed by GM approved aftermarket companies called 'upfitters'.
Via: Autoblog