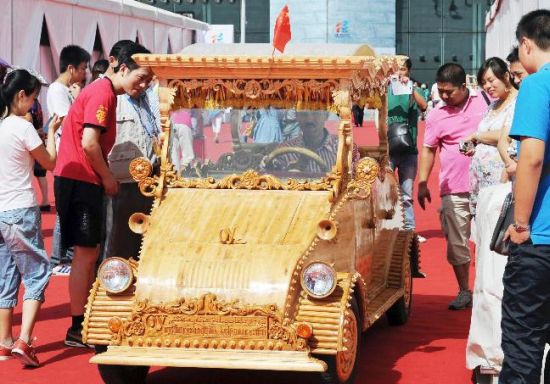 After lots of custom built or DIY Lamborghinis from China, here is something different from Chinese creative genii and that again mark the ingenuity of people who are often alleged for duplicity. These creations are different, really different from what we often feature from China. Revealed at the 2012 China-Eurasia Expo in Urumqi, Xinjiang, both the cars are made of wood and powered by electricity. Well, you will surely change your mind once you check them out here.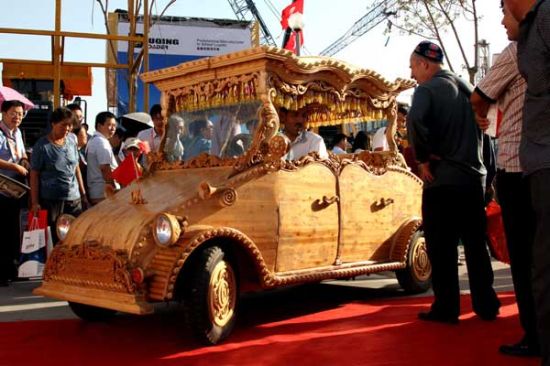 The one pictured on the top is a wooden electric car made by a 38-year old carpenter from Kashgar in Xinjiang. The car was revealed at the China-Eurasia Expo 2012 on September 5 in Urumqi, capital of Xinjiang. The creator invested 60,000 Yuan ($9,450) for the car and worked for half a year to complete this wooden masterpiece. This pure electric powered car has a top speed of 50km/h and a range of 150 km on a single charge.
Whereas there is no information available weather the former wooden car will be built for commercial use or not, but the one pictured below will surely be. Revealed at the China-Central Asia Show in Urumqi this week, the wooden masterpiece on wheels is a labor of love. The car can be booked on orders and, as the developer claims, is more stylish than a Mercedes but costs 300,000rmb (47,297 USD at the current exchange rate) which is more than an amount B-Series or the basic C-Series models are tagged with.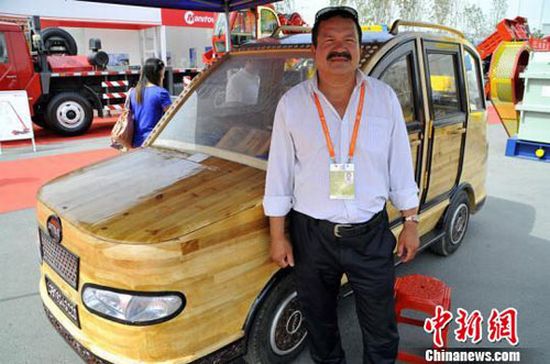 The pure electric vehicle with 150km of range on a single charge, 60km/h of top speed and exclusive wooden carvings, I think, is little too expensive to buy. But that surely isn't the consideration for eco conscious auto buffs who are ever ready to spend anything to own a masterpiece.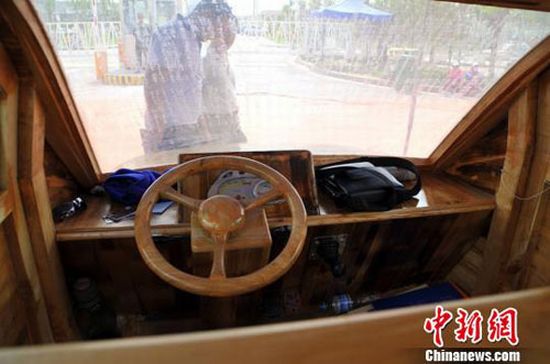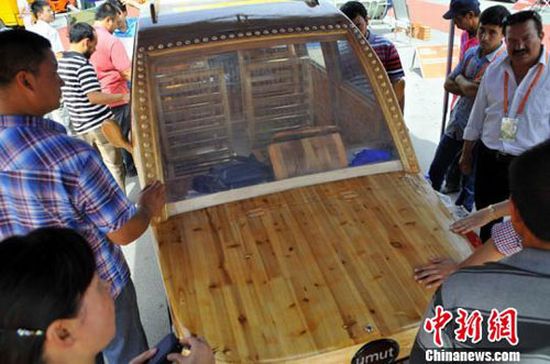 Via: Chinacartimes / Chinadaily