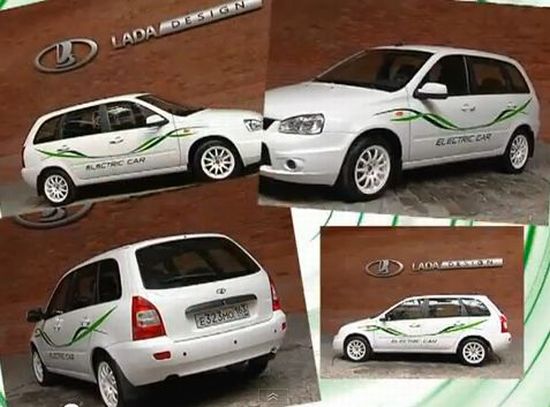 In a time when automakers across the world are producing eco friendly vehicles one after the other, it's bit surprising that we usually don't hear or read about such things emanating from world's second most advanced nuclear power, Russia. But some news has started pouring in from Russia about an electric vehicle. However, the name of the vehicle still remains a mystery.
Lada Granta already claims Europe's cheapest car title. Now, Nissan and Renault that owns 50% of Lada are presenting what they call as the first Russian built battery electric vehicle. The vehicle you see pictured above is revealed by Lada part-owner Avtovaz.
The first Russian built battery electric vehicle, as they say, is powered by a 60-kilowatt electric motor that enables the vehicle to get a top speed of 80mph and travel as much as 100 miles on a single charge. The electric vehicle will be a five-door compact hatchback and will be put under testing shortly as a taxi in the city of Stavropol in southern Russia.
Via: Autoblog