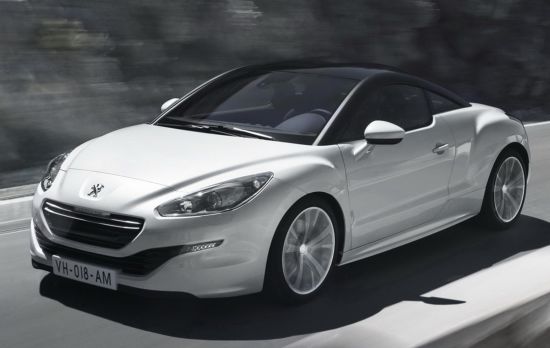 Joining the Onyx concept, 2008 SUV concept, RCZ R concept coupe at Peugeot's stand at the 2012 Paris Motor Show will be a facelifted version of RCZ coupe. Scheduled to hit the European dealerships in the first quarter of 2013, RCZ coupe has been considerably uplifted to look better and have more refined equipments. The facelifted RCZ coupe bound for the Paris Motor Show includes only cosmetic updates with no changes under the hood whatsoever.
Peugeot RCZ Coupe will come with three engine choices: 1.6-liter turbocharged petrol engine that produces 154 hp and a peak torque of 176 lb-ft, whereas a refined version of the same engine is also available with 200hp and 202 lb-ft of torque. The third engine option includes a 2.0-liter turbo diesel engine that churns out 163hp and 250 lb-ft of peak torque. The possible buyers will get a choice of six-speed manual or six speed automatic gearbox in 156hp 1.6-liter engine models, whereas the 1.6-liter 200hp and 2.0-liter turbo diesel models will be mated to six speed manual transmission.
The cosmetic changes in the facelifted Peugeot RCZ coupe include redesigned headlamps, front bumper, floating grille, six LED bulbs on the front bumper and new headlights that are available either in halogen version with an Aluminium background or in a directional Xenon version with a Titanium background. Interiors are decked with lacquered black surround for gear knob, new aluminum décor for dash and center console, variety of new color choices and personalization options.
Source: Peugeot